2017 Crate Vaulting Sale!
Grab these Crates at a discount before they leave the in-game Marketplace!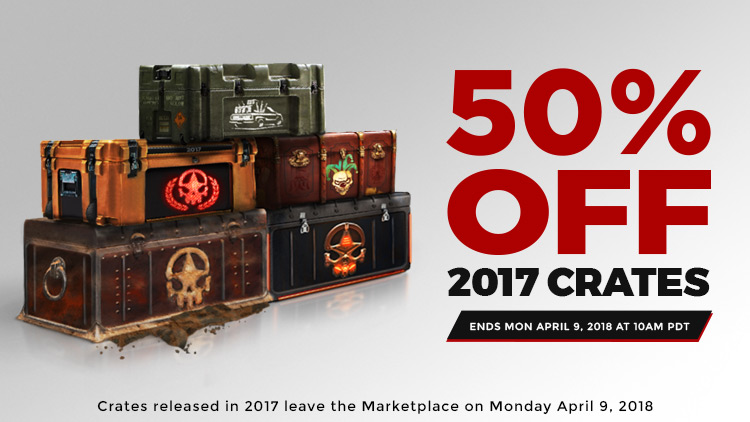 Are you ready for some spring cleaning? From now until 10AM PT on Monday, April 9, all Nomad, Nemesis, 2017 Invitational, Trickster, and Payload Crate bundles will be available for 50% off in the in-game Marketplace. You'll want to pick them up while this offer lasts, because once the sale ends, those 5 Crates will be going into the vault!
What items did you unlock from your 2017 Crates? Share them with us on Twitter, Reddit, or Discord!