Holiday Weekend Crate Sale!
50% off all Legacy Crates until May 30!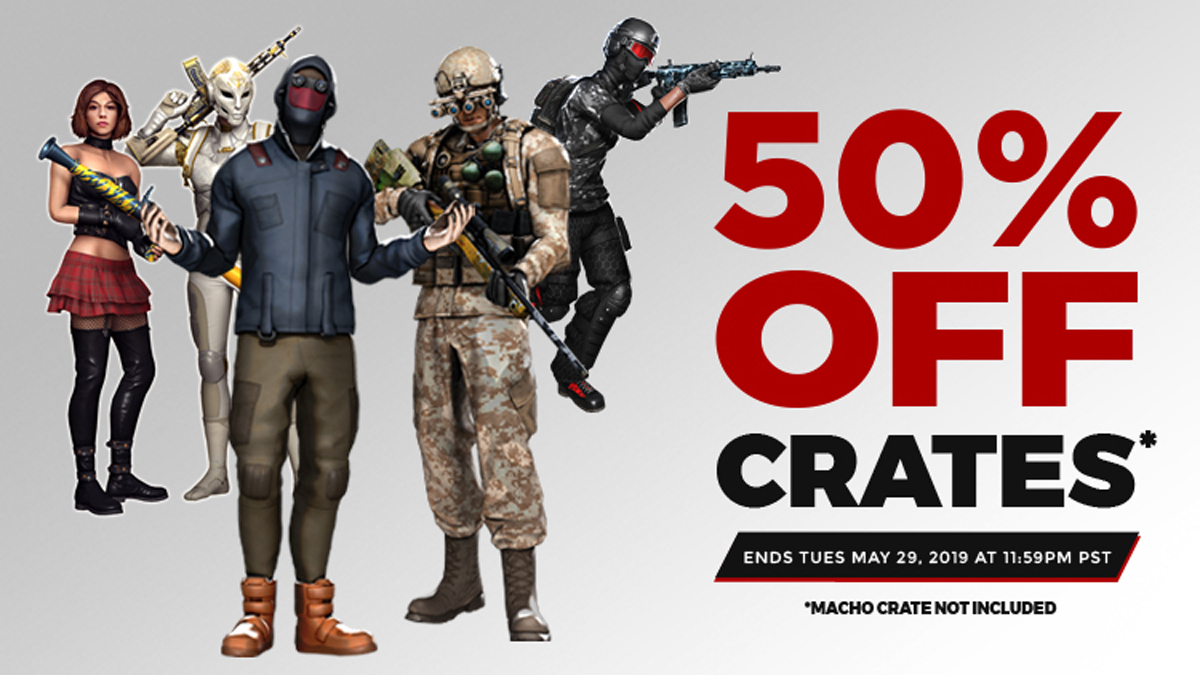 Looking to gear up for the long weekend? Check out the 50% off sale we're running on Crates in the PS4 in-game Marketplace from today through 12AM PT on Thursday, May 30!
Each of the following Crates and Crate Bundles will be discounted through the end of Season 3 (everything except the new Macho Crate):
Arsenal
Chaos
Apocalypse
Guardian
Fumigator Collection
Dead Man's Chest
Slay Ride
Elegant
Sandstorm 
Get your Mean Girl on with the Guardian Crate, dress to impress with the Elegant Crate, or take to the high Seas with the Dead Man's Chest - the offer's only good through May 30!
What's the best item you landed from an H1Z1 crate this week? Let us know on Twitter, Facebook, or the official forums!