Black Friday Crate Sale!
Black Friday brings 50% off ALL 2016 Crates.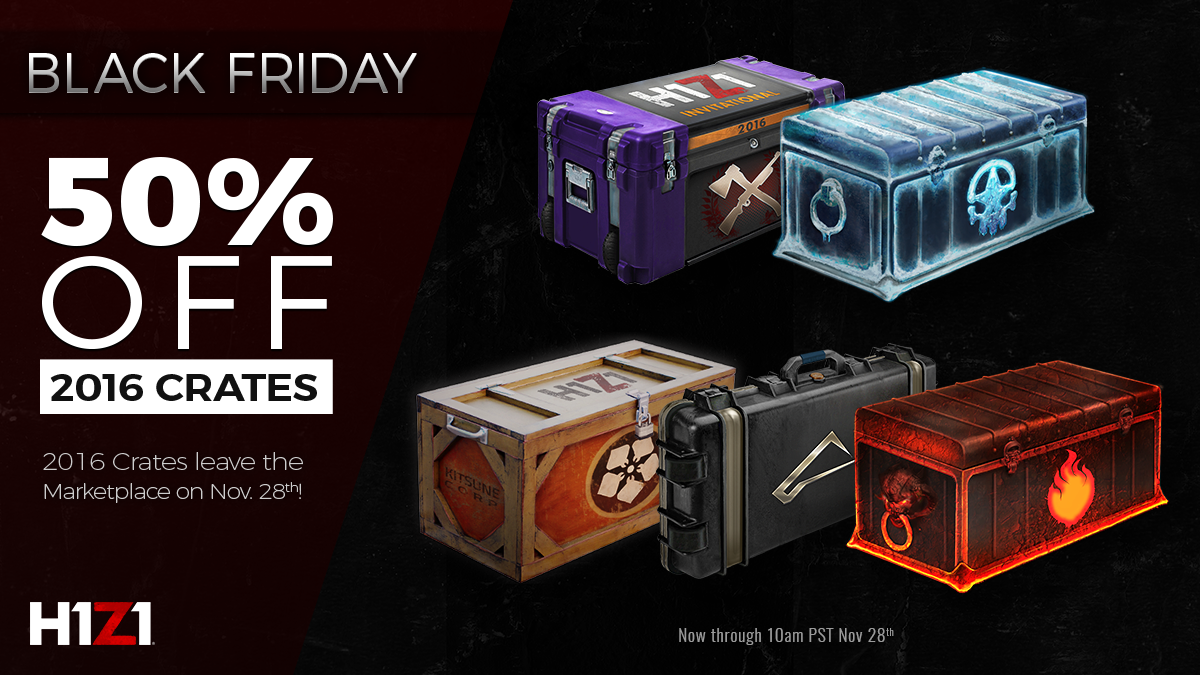 It's that magical time of year when people leave their house in search of crazy door-buster deals at their local brick and mortar. You don't have to deal with any of that nonsense if you want to get a great deal in H1Z1.
Starting at 10am PT on Friday, November 24th all 2016 Crates will be 50% off! The sale will run until 10am PT, November 28th. Once the sale is over, all of the 2016 crates will be removed from the in-game Marketplace. It's your last chance to get the following crates:
Frostbite
Infernal
2016 Invitational
Ronin
Predator
So what are you waiting for? There's never been a better time to #UnlockAwesome.