NEW Weekend Arcade Mode: Bullseye!
Plus, pick up the Red Dragon Shotgun before the weekend ends!
This weekend features a new ruleset for Arcade mode that's all about scoped weapons - Bullseye! Read on for all the details and rewards.
Arcade Mode: Bullseye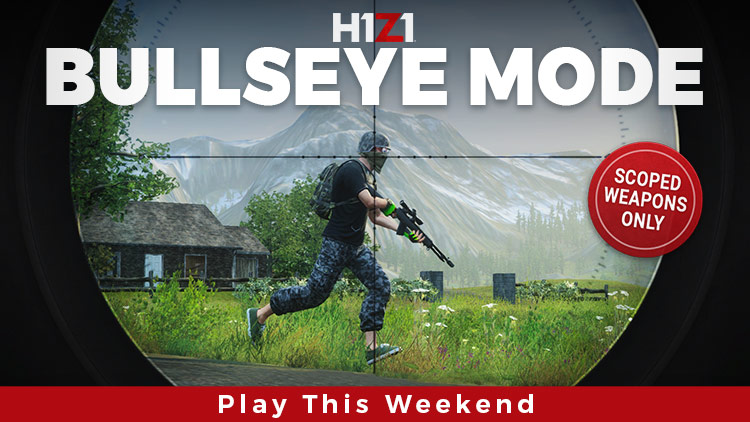 We've got you in our sights! This weekend, Arcade mode features a brand new ruleset: Bullseye. This Solos mode plays out like a normal match, except that the only weapons available on the map are three scoped weapons: the M40 Sniper Rifle, the Ranch Rifle, and the Crossbow (with explosive arrows!). Rewards are waiting for you as well - more on that below.
Weekend Challenges and Rewards
Starting at 10AM PT on Friday, June 8, play 5 matches in Arcade mode to complete your Weekend Challenge and earn a Victory Crate!
Step it up a notch - any player who wins 1 Bullseye Arcade mode match between 10AM PT on Friday, June 8 and 10AM PT on Monday, June 11 will earn themselves 1 Silver Victory Crate. You can earn a maximum of 1 Silver Victory Crate, and matches must start with more than 30 players in order for them to count. Those who complete this additional challenge will be granted their Silver Victory Crate by the end of next week.
NEW Red Dragon Shotgun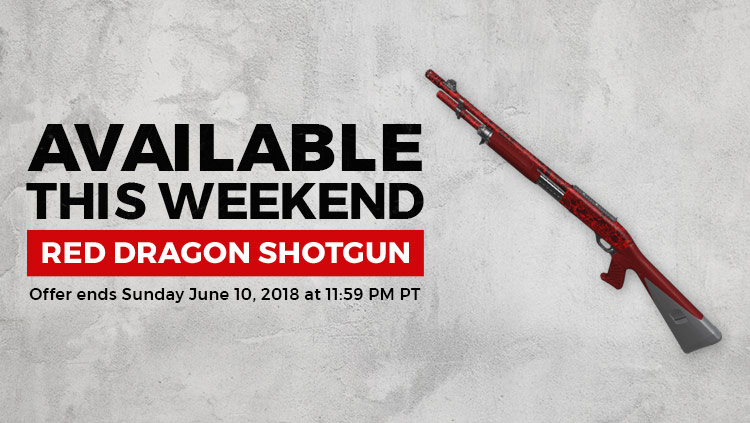 Don't get caught red-handed - the NEW Red Dragon Shotgun is now available from the Message of the Day! Grab this offer before it ends at 11:59PM PT on Sunday, June 10.