Dev Diary: Hitmarkers, Optimizations, and Vehicles
Product Manager Adriaan Noordzij shares how your feedback shapes our updates.
Hey everyone! We've been doing a lot of surveys over the past few months, and we wanted to highlight how your participation and feedback in those surveys is shaping the game. Your responses helped us develop the updates you see on the Test Server right now, so let's dive right into it.
Hitmarkers and Combat Clarity
In our current Test Server build, we've updated the hitmarkers to better indicate what kind of material your bullets are hitting. This was in response to a very insightful data point from our December survey. Check it out below: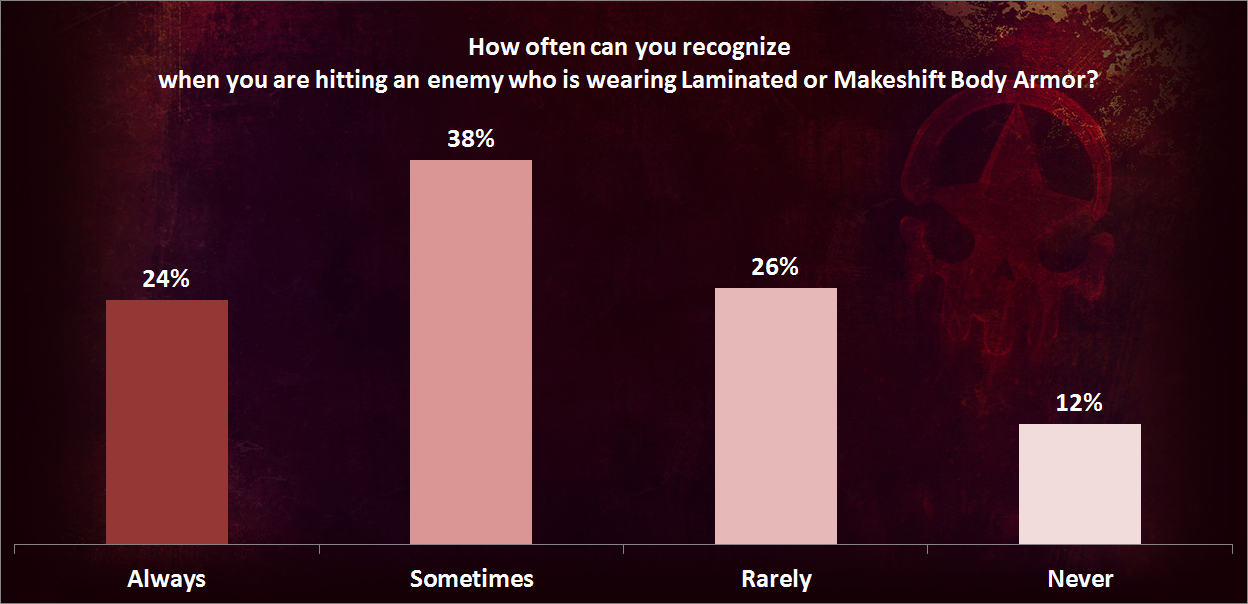 As you can see, 76% of people don't always know when their shots are connecting with some kind of body armor. Given how dramatically laminated or makeshift body armor can change the dynamics of a fight, we felt that we had to improve the clarity of this interaction. We knew there was room for improvement when we saw the data for helmet interactions: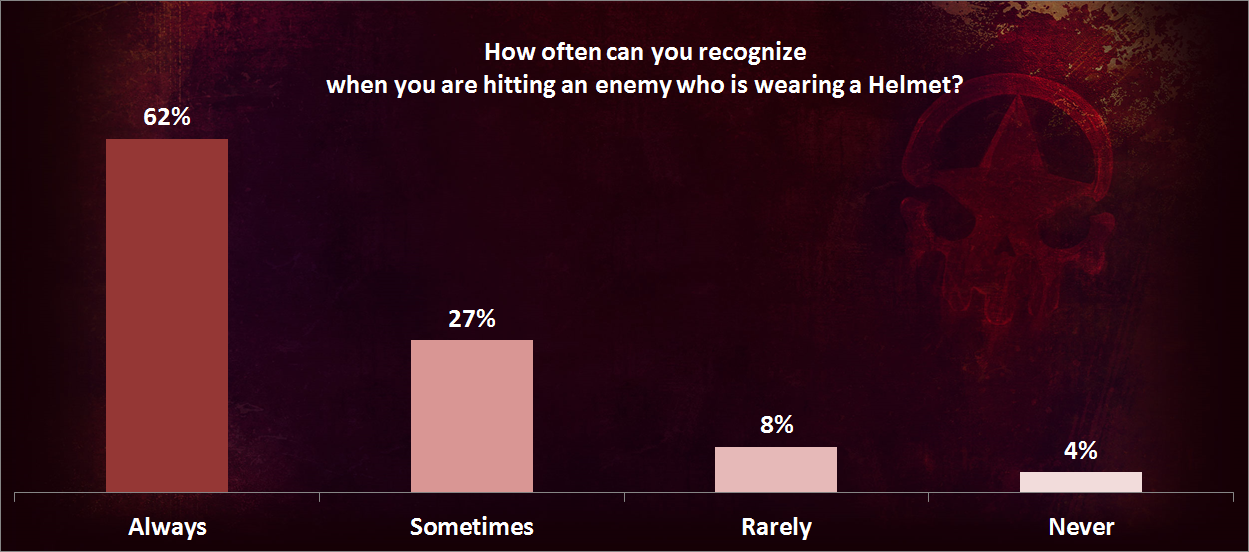 As a result of seeing this big discrepancy, we decided to change the hitmarker colors and sounds to better reflect when your bullets were connecting with body armor or a helmet. As we playtested this, we felt that extending the functionality to include vehicle hitmarkers significantly improved the feeling of engaging vehicles at a distance.
Optimizations to The Arena
In addition to bug fixes, server performance, and hit registration (which are constant, ongoing efforts with our engineering team), players indicated that performance optimization was one of their top issues. Take a look at the data below: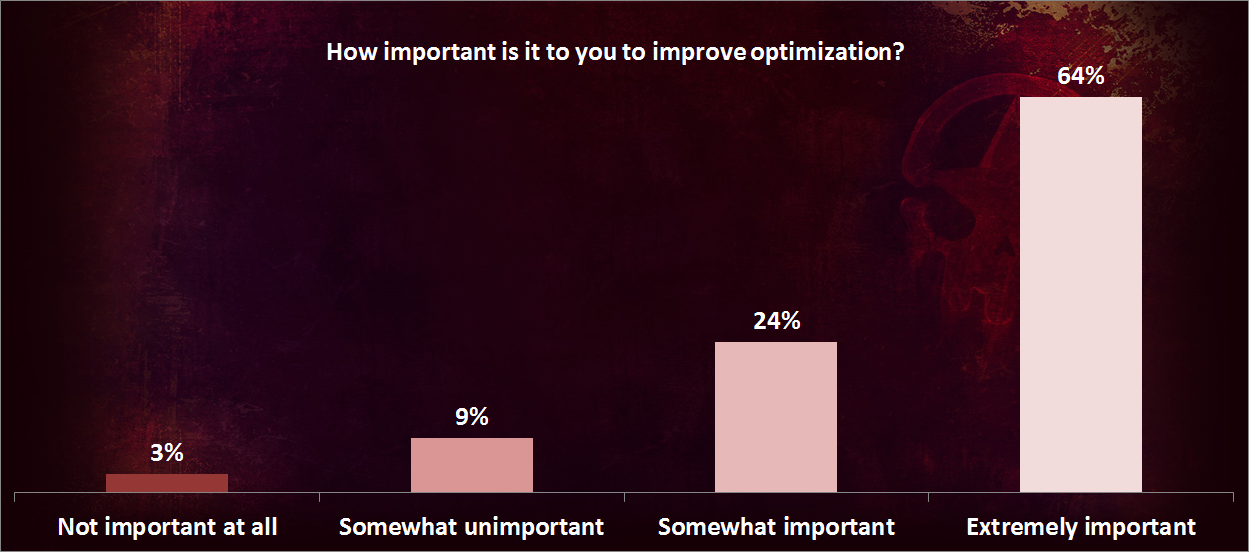 The art and game engine teams made some dramatic changes to the way we group objects in the game world, and also adjusted the layouts of certain buildings to improve the way the game streams in new assets. The engine team also did an enormous amount of work on our streaming technology to improve how quickly and efficiently it handles transitions from one area to another. We're hopeful that this should significantly improve frame rates and overall performance on most machines, and will continue to iterate as needed.
While we were at it, the art team made some subtle changes to the default time of day and how the game handles large lighting shifts in The Arena to improve visual quality. We can't wait to hear your feedback on this!
Vehicle Changes
In the current Test build, we have introduced a number of change to the way that vehicles behave after taking damage, alongside a speedometer. These changes were made in response to some valuable feedback we received in our Winter survey: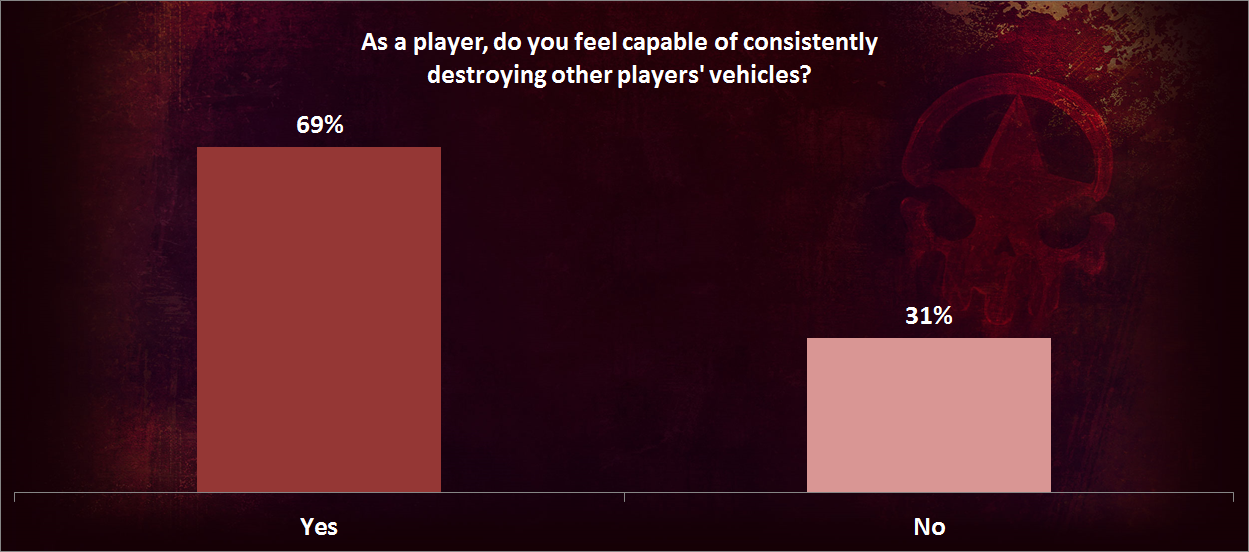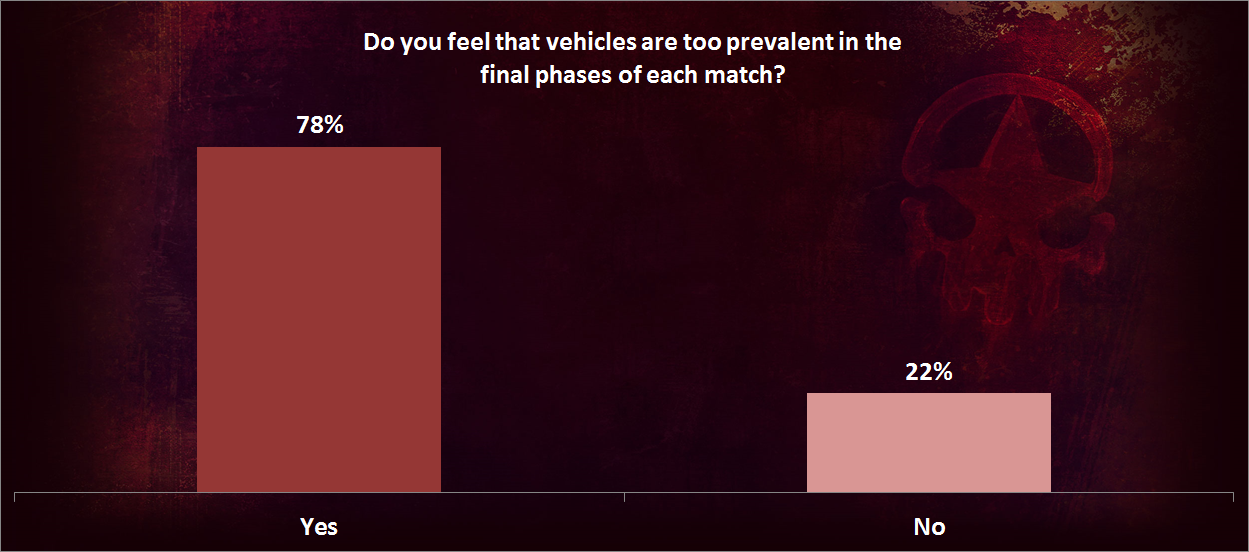 In an effort to address the amount of vehicles that end up in the final phases of the game, we added several different vehicle degradation states that trigger at various damage thresholds. Take enough damage, and your car loses torque, handling, and eventually, turbo. The new vehicle UI helps to communicate these states with warning lights, and you can see the impact of each state on your overall mobility with the speedometer. We're hopeful that these adjustments should result in much fewer vehicles at the end of the game, but we're very interested in hearing your feedback!
Looking Forward
We're already hard at work on the next content update, and are incorporating your feedback into those features and changes as well! Your participation in our surveys is exceedingly valuable, and allows us to clearly identify what needs improving as well as what we're doing right. Be sure to hop on the Test Server during its unlocked hours (you can find the schedule here) and give us your feedback!
See you in The Arena,
Ken Adams NSA