Developer Letter: April Update
Lead Combat & Systems Designer Tony "Carto" Morton shares development insights.
What is up everyone! The H1Z1 team has been working hard and we're excited to share some details about today's major update. If you're looking for even more details, please take a look at the full patch notes for this update. This update casts a wide net in terms of what it touches, so without further delay, let's get right into it.
Performance
Let's lead off with one of the most important features of this update: performance improvements. The Core Tech team has been extremely busy diving deep into how the engine runs and they discovered quite a few issues when it came to multi-threaded vertex buffering. So, what does that mean? In short, there were a lot of places in H1Z1 where a process that could be handled by multiple threads would essentially get stuck, which would result in a stutter.
Some of the fixes included the following improvements:
Optimized how SpeedTree handles vertex buffer multi-threading and tree billboard optimizations to reduce micro stutter occurrences; this should help with the performance issues that happen when some users go to ADS with a weapon
Optimized collision detection by multi-threading several cases that were only running on a single thread
Optimized the kill feed to reduce occurrence of micro stutters when many players were killed at or around the same time
The Core Tech team would like to extend their thanks to the community for continually providing examples of micro stutters and performance issues. Those examples gave us an extremely solid starting point to begin our investigations, and they help expedite the process of finding proper solutions. Please keep those examples coming as we will be continuing our endless pursuit to make H1Z1 perform as best as it can.
Pro League Items
As many of you know, the H1Z1 Pro League is starting extremely soon with their inaugural match at 7PM PT on Saturday, April 21 - all live from Caesars Palace in Las Vegas. With the addition of the Pro League, we wanted to show support on our end with some special and extremely attractive team skins. On top of these skins looking fresh, a portion of the proceeds will go right to the Pro League AND to the teams equally. Check out some of these amazing items below!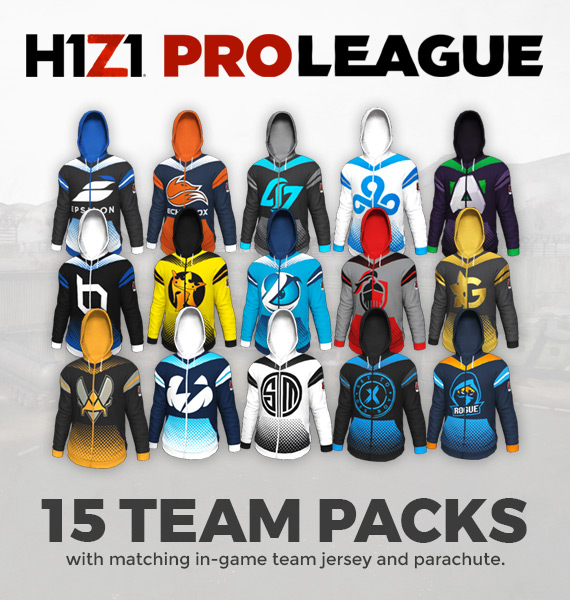 General Improvements and Fixes
On top of the bigger features listed above, the team has been busy working on all areas of the game as well. You can read the full patch notes here, but here are some of the highlights: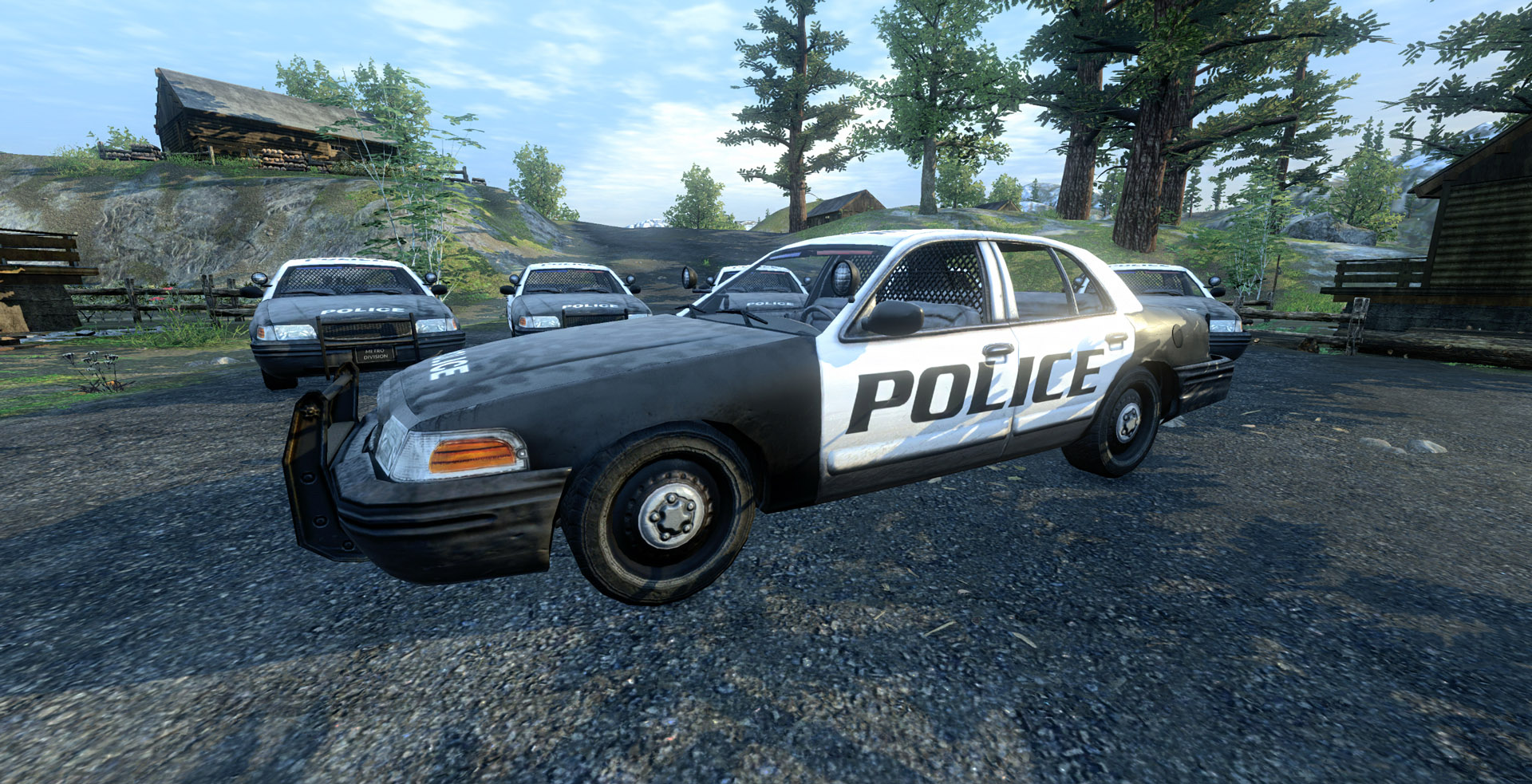 Police Car light bars have been removed from the roof and placed in the windows
Smoke from damaged vehicles is much more transparent so it no longer impedes visibility
Lethal grenade cooldowns have been increased; smoke grenades no longer share this cooldown
Crouch has been adjusted to feel much smoother; the fatigue system is more forgiving
Various Auto Royale improvements
Additional anti-cheat measures
Combat Training (formerly Combat Zone) adjustments including spawn protection
Various crash fixes

To reiterate, these are some of the highlights so check out the full patch notes if you'd like more details on the specifics! 
Much Appreciation
As always, the H1Z1 team is endlessly grateful to have such an interactive community. We've been building the game together for years, and we're looking forward to continuing this tradition with you. As with any patch, there's always more to follow - we appreciate your insight, and we'll need your feedback to make sure we get it right.
See you in the pit,
Tony "Carto" Morton
Lead Systems Designer