Game Update: March 15
Skull Store retirement, Shotties & Snipers, animating the Participant AR, and more!
Live servers will be coming down at 8PM PT tonight for an update that includes Shotties & Snipers for the weekend, the retirement of some classic Skull Store items, the animated update to the 2018 Showdown Participant AR, and some additional fixes. The downtime should be approximately 3 hours - full patch notes below!
Retired the below items from the Skull Store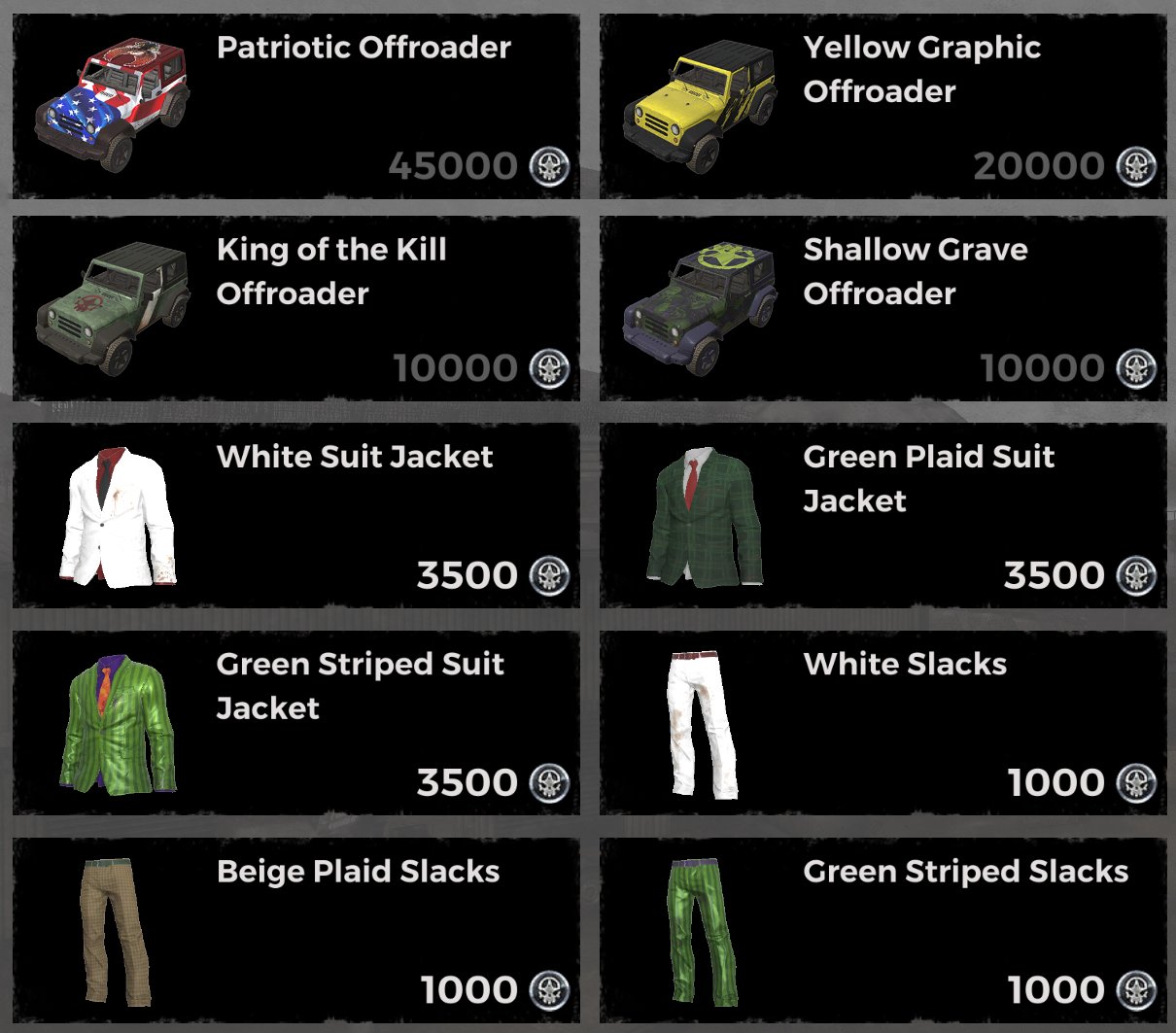 Brightened non-drivable vehicles and several warehouses in The Arena in order to help with visibility and target acquisition.
Players are no longer able to switch seats in Auto Royale until all teammates have loaded in. This prevents a few bugs that occurred as a result of this behavior.
Royalty icons are no longer incorrectly shown in the UI after playing ten games of Auto Royale.
North America no longer takes longer to load into Region Select than other regions.
Fixed several UI bugs in the spectate camera and versus panel for Hosted Games.
No longer auto-opening the Spawn Selection panel when entering the box. This should help resolve the stuck cursor issue.
Added the Shotties & Snipers event for the weekend.
2018 Showdown Participant AR Skin is now animated.