Going for a SLAY Ride?
Holiday hats have arrived in H1Z1. Ready to fight for them?
There's no place like the Apocalypse for the holidays, am I right? This year, the zombies of Pleasant Valley (and the surrounding areas) seem to be competing to see who can end up on the "naughty" list and who just might find a way to the "nice." Care to take a gamble and see which is which?
Throughout the world of H1Z1 this holiday season, you may stumble upon a zombie wearing an old Santa hat. The naughty zombie packs quite a punch – you'll be feeling those effects for a while! But the nice zombie has a gift for YOU – a Santa Hat skin for tactical helmets.
Hear that sound? No, it's not the jingle bells on a reindeer's harness. It's an air drop coming in! And you'll want to get to it quickly if you want the Antlers skin for your tactical helmet!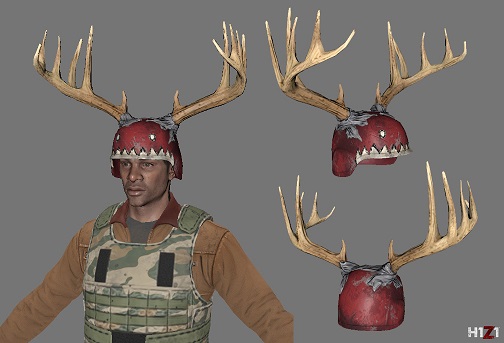 It may be the end of the world, but at least you can say you've survived one more holiday season.