By Mat Broome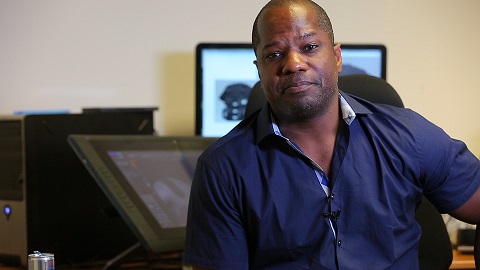 I'm a professional illustrator, game developer, and Sony Art Director of 14 years. I've illustrated professionally since I was 13 years old for Marvel, DC, and Image comics. After completing advanced training in Alias Wavefront and basic UNIX, I did multiple film projects with top companies Lionsgate Films, Paramount, and Universal Studios. Ultimately, all of these experiences were helpful in making my transition full time to games at Sony Online Entertainment.
Video Game History
During my tenure at SOE I've worked on and shipped various titles on the PS-3, PSP, and PC platforms. These include Untold Legends Warriors Code, EverQuest Online Adventures, James Patterson Catch a Killer, DC Universe Online PS3/PC, PlanetSide 2, and my current title H1Z1.
Character Art and Visuals
Creating characters for games is much like playing chess: the more move's you can count ahead the more likely it is you'll be successful. This is especially true in MMO's and probably why I love the challenge of making it work. I draw and paint my own concepts, and then do the high polygon versions in Z Brush and quickly move into Maya before creating the base mesh and assets in the game engine Forge Light.
Coming soon we'll be testing out female characters, multiple character races, and even multiple new zombie types as well massive brawlers that won't let anyone stand in their way. Even more exciting is the upcoming military wearable system with tactical vest, helmets of all types, and Special Forces gear as well.
The key to pulling all this together is designing a malleable paper doll system that allows us to use all of these pieces together and keep the silhouette still feeling unique and special to each player. It's a challenge but FUN!
That's a good overview of what I do, and more importantly how we "get there" to deliver the best games possible.
The team is also filled with talented animators as well as technical artist that breathe life into the models and make these characters feel incredible.
What should you expect from characters in Early Access?
Early access is going to be awesome, because we won't just be adding our own items, we'll be carefully listening to the community on feedback for what's important to them. Top priorities are female characters and their own wearables as well. That means kick ass new boots, and more options for head gear and fatigues.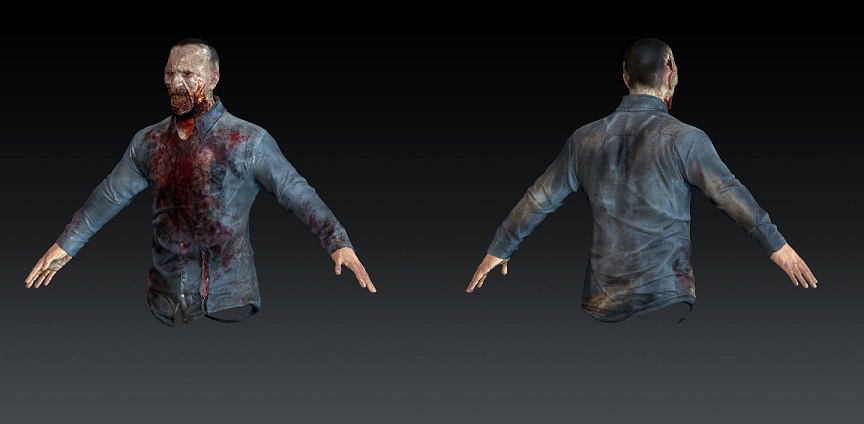 I'm also excited about bring more characters to life that feel like our male lead Ivan, a guy you would want to fight alongside of in the backwoods of a post-apocalyptic North America.
This brings me to my next point of discussion the characters of H1Z1: who they are, and why it matters.
The internal teams focus is to make these as "real" as possible and feel like someone you could know. That means the tough guy next door, or the endurance runners you meet at the gym or cross fit competitions. Hey, look, we all love Tom Cruise, Denzel Washington, and Scarlett Johansson but when it's survival time we, care more about what they have to offer and less about fame!

So much of our time is about researching and modeling in details that tie the visual looks with the lore. Wear and tear is a must, but ultimately they need to look the part of contemporary warriors who have learned to adapt to trying circumstances.
The new races and genders will provide us with a strong range of characters.
Zombies!!!
The zombies in H1Z1 are going to have a wide range to movement appearance and combat. The slow moving zombies are the corner stone of game play, but you can look forward to fast movers and creepers alike. Next up to test in game are the brawlers, larger and stronger zombies that can force their way through packs and attack a target with little resistance.
There's no limit to what we can do, and there will be great reference in early access to make sure we keep you alert, well-armed and ready for combat!
Til next time…
Mat Broome, Character Lead H1Z1