And the winners are...
What a match (x2)! Here's who ranked in the Top 10.
After a month of practice, smack talk, and general excitement, the H1Z1 Invitational has reached its stunning conclusion. We held two Battle Royale matches today (Saturday, September 26th), and while a full list of winners will be available on www.h1z1.com/invitational, we wanted to take a moment to highlight the Top 10 from each match. Here they are: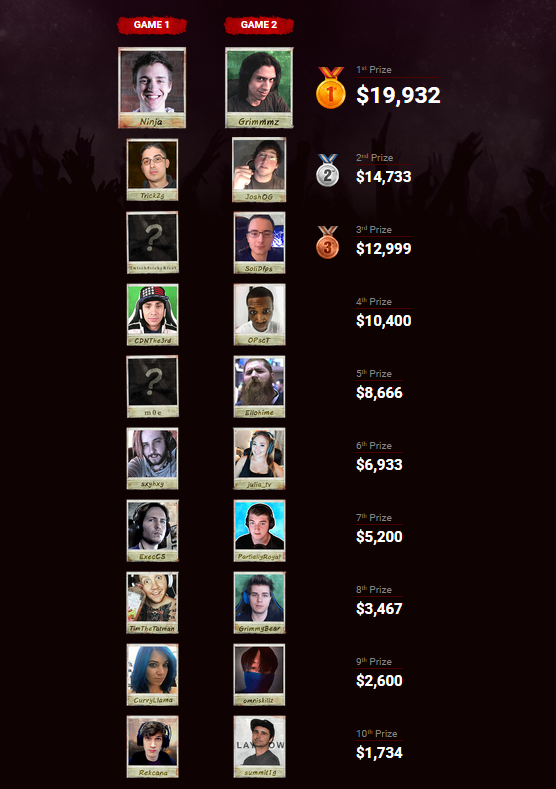 Congratulations to these intrepid competitors who showed they truly are BR Badasses!