Spotlight on AnneMunition
AnneMunition, one of the H1Z1 Invitational participants, gives us a look inside her Battle Royale strategy.
More than 60 of Twitch's biggest streamers are coming to duke it out in the H1Z1 Invitational this year, but before we hit the road to San Francisco, we want to introduce you to a few of the people who will be joining us at TwitchCon. This week we are proud to showcase AnneMunition.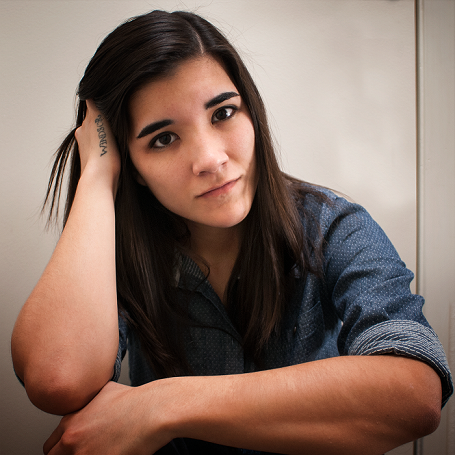 We asked AnneMunition some important questions about her particular style of Battle Royale play. Here's what she had to say:
What is your weapon of choice in Battle Royale?
I love finding shotguns for close-quarter battles and AR15s for distance fights.
Where is the best place to land your parachute?
Depending on the spawn, I try to land on top of apartment buildings a lot. They're full of good loot and can get you set up from the start of the game - if you can make it out alive!
What attracted you to streaming Battle Royale?
I'm a huge fan of watching Lirik play Battle Royale, and I started playing when itmeJP asked me to help him practice for the H1Z1 Invitational at TwitchCon by playing 2-person team Battle Royale. I became addicted pretty instantaneously and have been playing almost daily since then.
What is your first reaction when you see another player in a vehicle?
Depends on if I think they've seen me, how geared they look, and how geared I am. If I don't have a car myself, my first reaction is usually that I want their car and I'll try to kill them to take it.
Do you have a clothing skin you apply every time?
I have a hunting polo shirt that I usually use, with the hope that the camouflage will help me in-game. Still hoping to get that Twitch hoodie...
What's the weirdest thing you've seen happen in the Box of Destiny?
I once joined a group of people who had their hands up in the air and were slowly crouching and standing over and over again in unison, praising another random player.
Are you a lone wolf or do you try and team up?
If I'm not playing 2-person or 5-person Battle Royale, I'm a lone wolf all the way. I may feign friendship to gain people's trust, however...
What is your go-to strategy?
Gear up and stay hidden while I run to the safe zones. I typically won't look for a fight if I can avoid it and don't feel like I have the advantage. I like to have the element of surprise as I'm still working on my aim (I've only been playing for a couple weeks), so I usually do better by getting the drop on other players.
Want follow AnneMunition? You can find her all over the web:
Twitch: http://www.twitch.tv/annemunition
Twitter: https://twitter.com/annemunition
YouTube: https://www.youtube.com/user/annemunition
Come back next week for our next Streamer profile on the Road to TwitchCon!