Spotlight on ItMeJP
ItMeJP, one of the H1Z1 Invitational participants, gives us a look inside his Battle Royale strategy.
We've got a slew of incredible Twitch streamers coming to duke it out in the H1Z1 Invitational this year, but before we hit the road to San Francisco, we want to introduce you to a few of the people who will be joining us at TwitchCon. We are proud to showcase ItMeJP
ItMeJP has been an H1Z1 player since the beginning. With that many hours under his belt he's a force to be reckoned with.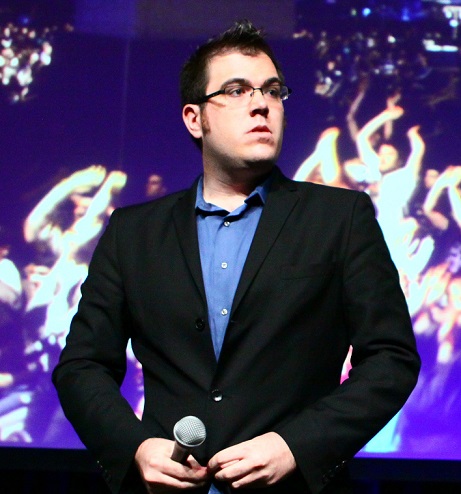 We asked ItMeJP some important questions about his particular style of Battle Royale play. Here's what he had to say:
What is your weapon of choice in Battle Royale?
AR15
Where is the best place to land your parachute?
Depends on the mood - small spots away from everywhere else most of the time, or top of Pleasant Valley apartments.
What attracted you to streaming Battle Royale?
I've always loved the Battle Royale game type. I love the fact that every game can be completely different. It makes for a great spectator experience.
What is your first reaction when you see another player in a vehicle?
Wait and see where they go because I'm safe in my bush.
Do you have a clothing skin you apply every time?
My skeletal body leggings. Gotta look fab for the fans.
What's the weirdest thing you've seen happen in the Box of Destiny?
No one talking.
Are you a lone wolf or do you try and team up?
Lone wolf.
What is your go-to strategy?
Start off somewhere remote, work my way to the edge of the circle, and work my way in. OR. Find a bush in the center of the circle and camp, never engaging in a fight until the very end.
Want follow ItMeJP? You can find him all over the web:
Twitch: http://www.twitch.tv/itmejp
Twitter: https://twitter.com/itmeJP
YouTube: https://www.youtube.com/user/itmeJP
Want to compete against ItMeJP at the H1Z1 Invitational? Prove you're a #BRBadass in our #H1Z1Contest and you could! Full rules and entry details are available here.
Come back next week for our next Streamer profile on the Road to TwitchCon!