Spotlight on Julia_TV
Julia_TV, one of the H1Z1 Invitational participants, gives us a look inside her Battle Royale strategy.
We've got a slew of incredible Twitch streamers coming to duke it out in the H1Z1 Invitational this year, but before we hit the road to San Francisco, we want to introduce you to a few of the people who will be joining us at TwitchCon. We are proud to showcase Julia_TV.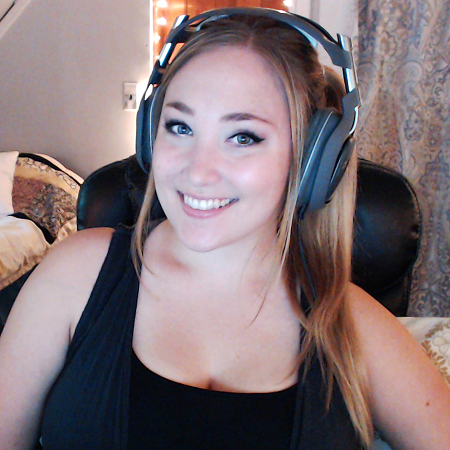 We asked Julia_TV some important questions about her particular style of Battle Royale play. Here's what she had to say:
What is your weapon of choice in Battle Royale?
I currently prefer the AR15 over the AK-47 because of how comfortable I am with tapping, rather than spraying. I'm used to the accuracy and strength of the AR and it has been working well for me.
Where is the best place to land your parachute?
My favorite place to land my parachute is the Wilderness Campground below Cranberry. It's usually not as crowded as the cities, but has a good amount of loot in a close area. Ranchito is always nice as well because there are plenty of vehicles with not as many players.
What attracted you to streaming Battle Royale?
I always enjoy a good fight to the death. I wanted a little more action than what Survival Mode provided, and BR gives me some high-action moments as well as a little downtime to interact with viewers.
What is your first reaction when you see another player in a vehicle?
Shoot.
Do you have a clothing skin you apply every time?
Tie-dye or all camo. Either I'm sticking out like a sore thumb, or going invisible! If I get a Twitch hoodie that's all I'd wear though, no pants needed.
What's the weirdest thing you've seen happen in the Box of Destiny?
It's more surprising to see something normal happen in there. I've resorted to hiding in the corner because of the naked brawls, flying cars, screaming, and Summit mating calls.
Are you a lone wolf or do you try and team up?
I've been enjoying the team servers lately, but I am absolutely a lone wolf at heart. It's much easier to only worry about myself. It is the last man standing, after all.
What is your go-to strategy?
Give away my strategy before the Invitational!? Hmmm. :) I guess it depends on where I land and what kind of loot or vehicles are around. Overall, I'll run and gun in early game and then play pretty passively until the end. Apparently I have a bomb magnet attached to my forehead, so I usually run away screaming whenever I hear a drop plane.
Want follow Julia_TV? You can find him all over the web:
Twitch: http://www.twitch.tv/julia_tv
Twitter: https://twitter.com/juliatvgames
YouTube: https://www.youtube.com/user/juliatvgames
Come back next week for our next Streamer profile on the Road to TwitchCon!