Watch Your Front. Your Team Has Your Back.
Welcome to a new kind of Battle Royale: Teams.
PLAYERUNKNOWN'S Battle Royale provides a thrilling, unique gameplay experience inside H1Z1. Previously, there were only two versions of Battle Royale to choose from: Standard and Hardcore. Now, we're adding a third mode – Team Battle Royale – with two variations to choose from: Two-Person Teams and Five-Person Teams. There are two ways to participate in Team Battle Royale: join solo and be matched with a random group, or form a group and fight with your friends.
Playing "Solo"
Don't have a crew ready to fight with you? You can still play Team Battle Royale. Joining a Team Battle Royale match without a party will randomly pair you up with either one (if playing Two-Person) or four (if playing Five-Person) other players in the Box of Destiny. Your group will show up in your character window in a special tab, and the nameplates above your teammate's head(s) will be green: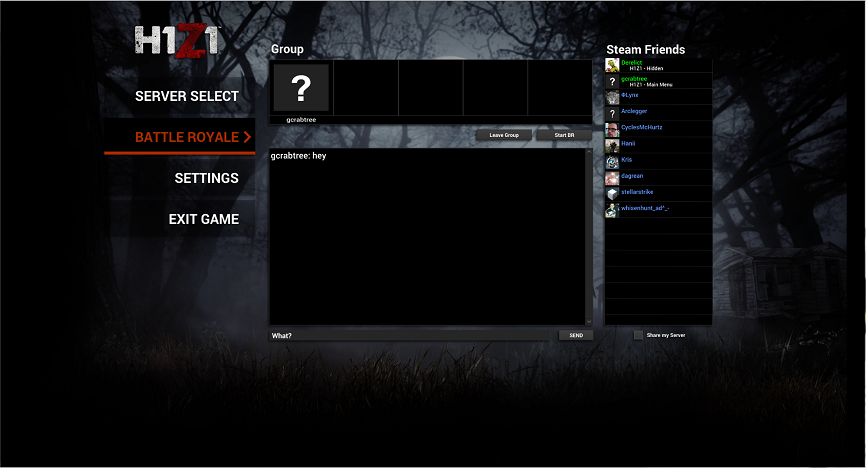 Playing with a Pre-Made Group
There is a new lobby for Team Battle Royale that allows you to create a premade party before heading in to the Box of Destiny and the match. From the lobby, players can invite their Steam friends to join them in their party. Once they have either two (for Two-Person) or five (for Five-Person) people in the group, they can join the match.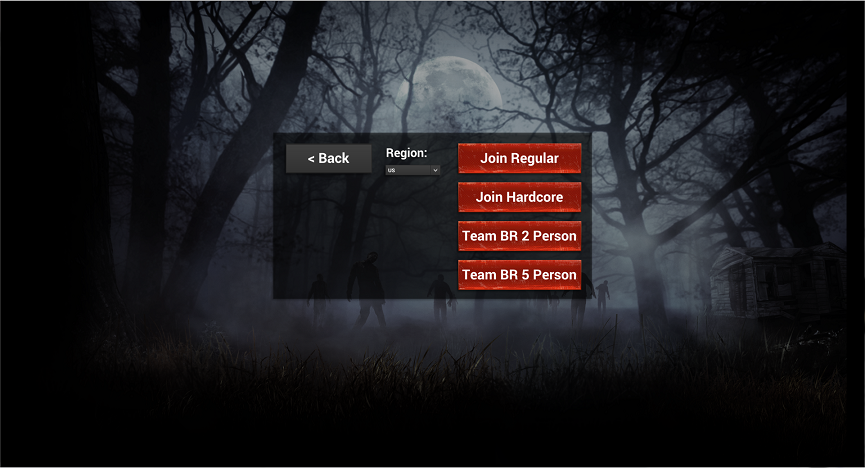 What Happens if You Die?
Death in Team BR currently works the same as death in Standard or Hardcore Battle Royale. The only difference is, if you're taken out and your teammate(s) are still in, your team still has a chance to win!
How to Win Team BR
Once your crew is in the match, it's up to you how you want to strategize. Only one member of your team needs to make it to the end alive (but let's face it – it's more fun if you all manage to win together!). To win a Team Battle Royale match, you must be the last team standing. If your multiple members of your team are left alive at the end of the match, the game will end (so you don't need to stab your friends in the back for a final victory).
New Rewards
The new Vigilante Crate is now available in all versions of Battle Royale. Look here for a sneak peek at what could you unlock should you stumble upon a crate!
So what are you waiting for? Find your friends (or frenemies), band together, and see who comes out victorious in new Team Battle Royale!