New Summer Event: Hot Dog Eating Contest!
Show your love for liberty by scarfing dogs in the new Arcade Mode for PS4 and PC! Plus new event rewards, Marketplace items, Patriotic Set Crate, and more.
H1Z1 (PS4) and Z1BR (PC) servers will be coming offline at the below times for each region for an estimated 2-hour maintenance to bring you the new Summer game update:
Who's hungry? We're ready to usher in the heat with a special Arcade Mode dedicated to that most timeless of summertime traditions: stuffing our faces with hot dogs!
NEW EVENT: HOT DOG EATING CONTEST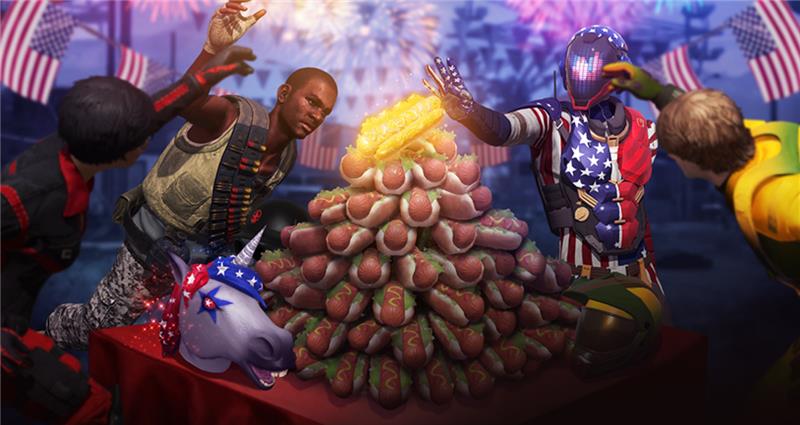 Much poultry has been consumed throughout Pleasant Valley but we're in a red meat mood this summer! The Hot Dog Eating Contest is a new Arcade Mode scheduled to run from Thursday, June 27 through Wednesday, July 10. Celebrate the great eaters of lore by collecting two types of hot dogs scattered across the map, each offering their own challenge and reward.
Collect 100 hot dogs throughout the duration of the event and you'll be rewarded with the new ultra rare Patriotic Motorcycle Helmet! But for hungrier players with the skill (and the stomach!), a special reward exists if you find and finish a match with a rare golden hot dog.

Unlike regular hot dogs, which count toward your challenge total every time you pick one up regardless of your placement in any individual match, a golden hot dog remains in your inventory until you're killed or you win that match. Found in airdrops, golden hot dogs can also be looted off others, and any lootbag with one will be clearly seen to contain it. You MUST win the match with a golden hot dog in your inventory to collect a legendary reward: the new animated Patriotic Unicorn Mask! 
The Hot Dog Eating Contest modifies the Swagnum Opus ruleset, with every player dropping in with a special one-shot Swagnum (golden magnum) and a single round. Additional rounds can be found in airdrops, while Crossbows (with fireworks!) and throwables can be picked up across the map.  
This event will only be available in Arcade Mode through Wednesday, July 10, so be sure to finish off your dogs and collect your rewards before it ends!
PATRIOTIC SET CRATE
Unsure what to wear to that family BBQ? Get decked out for Summer with the all-new Patriotic Set Crate! Four new Patriotic Sets are available to show off your liberty colors, with each crate purchase offering a guaranteed set or higher tier unlock, all the way up to legendary with the animated Patriotic Stars Helmet! Check out the Marketplace every day for new weapon, vehicle, and parachute skins to complete your outfit!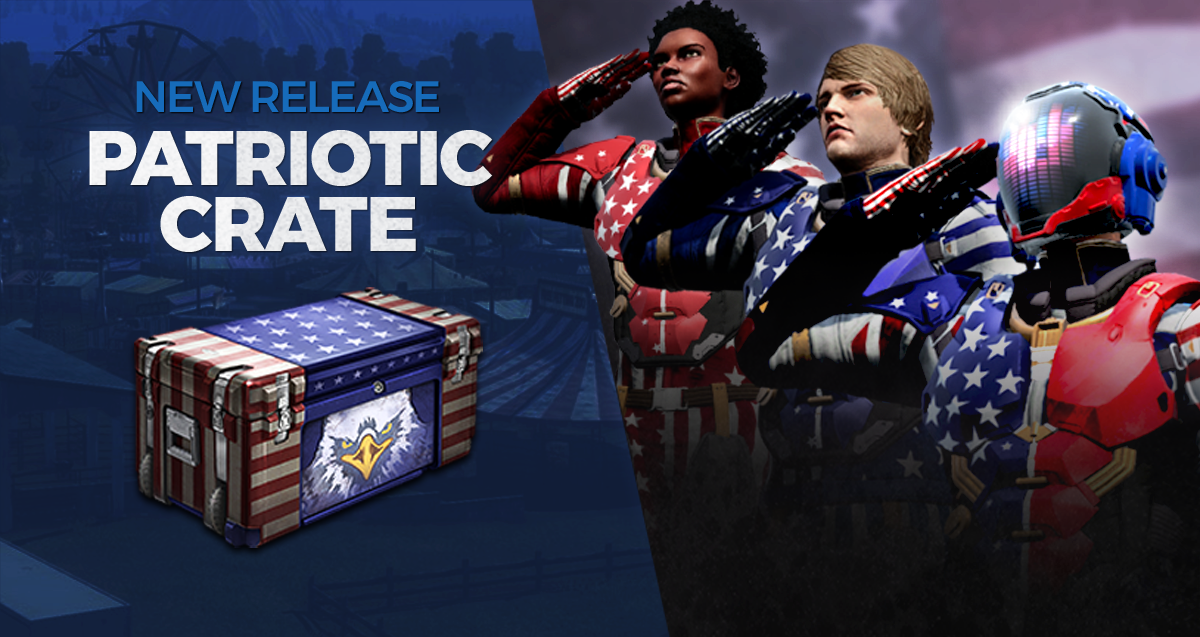 SUMMER CRATE SALE
Along with the release of the new Patriotic Set Crate, we're also celebrating the new season with a 25% off sale on ALL other crates! This limited-time sale will only last until 11:59PM PDT on Wednesday, July 10.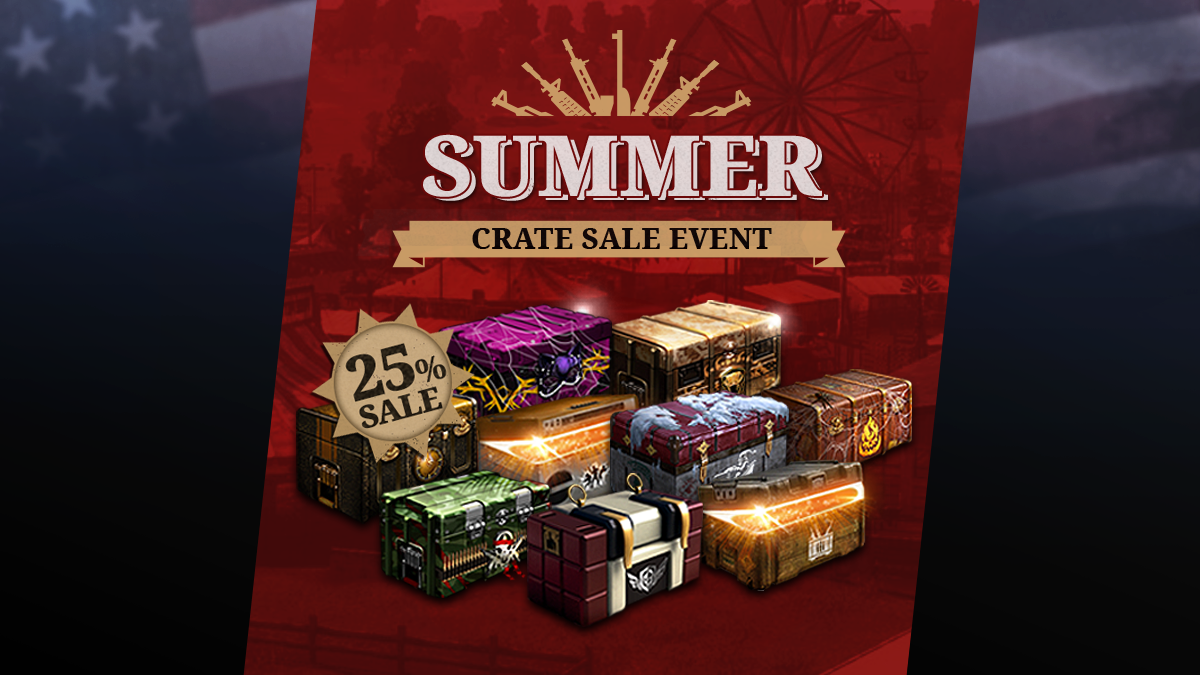 What are you hungriest for this Summer? Let us know on Twitter, Facebook, or the official forums!