Nine New Shirts!
Introducing International T-Shirts to the Marketplace.
You'll see something new in the Marketplaces of Just Survive and King of the Kill starting today. We're introducing nine new t-shirts featuring designs of International flags! Each shirt will be available for 399 Daybreak Cash . These shirts are available as individual purchases, not in a crate.
Check out the currently available designs: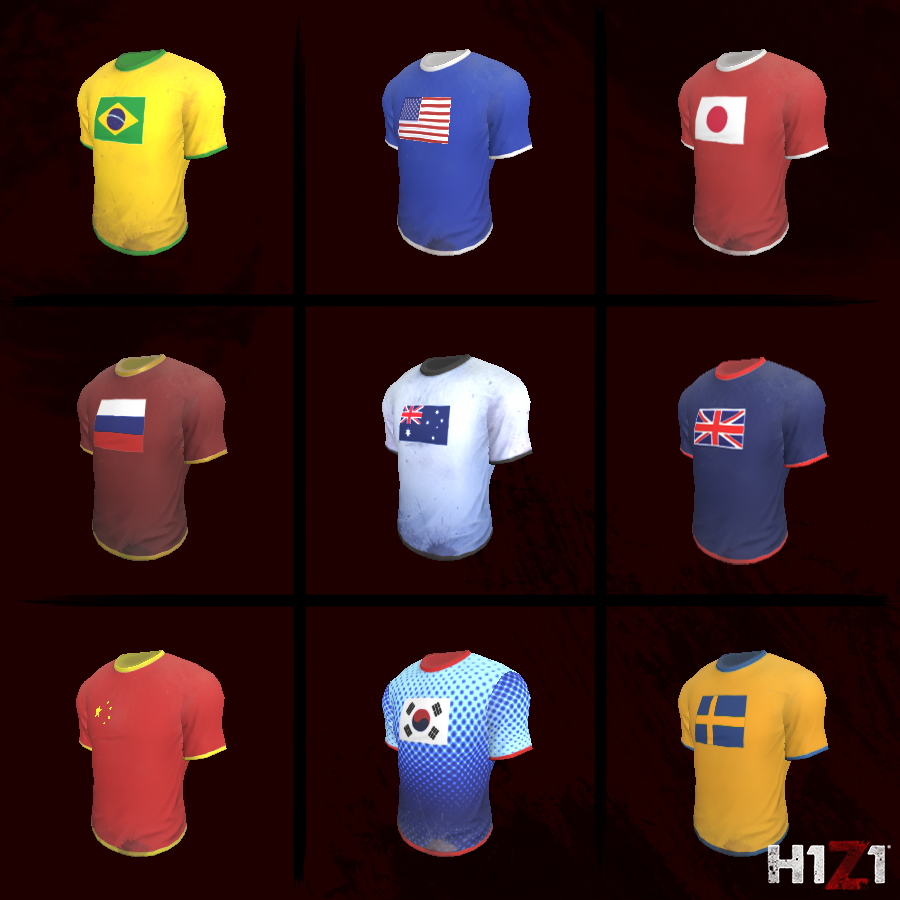 If you buy one of the shirts, take a picture of you wearing it in game and tweet it to us at either @H1Z1JustSurvive and/or @H1Z1KotK!