New Vehicle: Racer Sports Car Playable in Arcade Mode!
Speed Kills in this Week's PS4 update, which introduces a new vehicle and game mode.  
H1Z1 (PS4) servers will be coming offline at the below times for each region for an estimated 2-hour maintenance to bring you the new game update:

Feeling a need for speed? Season 5 is just around the bend, and along with the new Outland map and new weapons, 2 new vehicles are also on their way to H1Z1 and Z1BR!
This week, we're putting you behind the wheel of the first of the new rides in an adrenaline-packed Arcade Mode dropping with tomorrow's PS4 game update. The update will also come to Z1BR (PC) players next week.
NEW VEHICLE: RACER
Put pedal to the metal with the newest addition to H1Z1's garage, the supercharged Racer luxury sports car!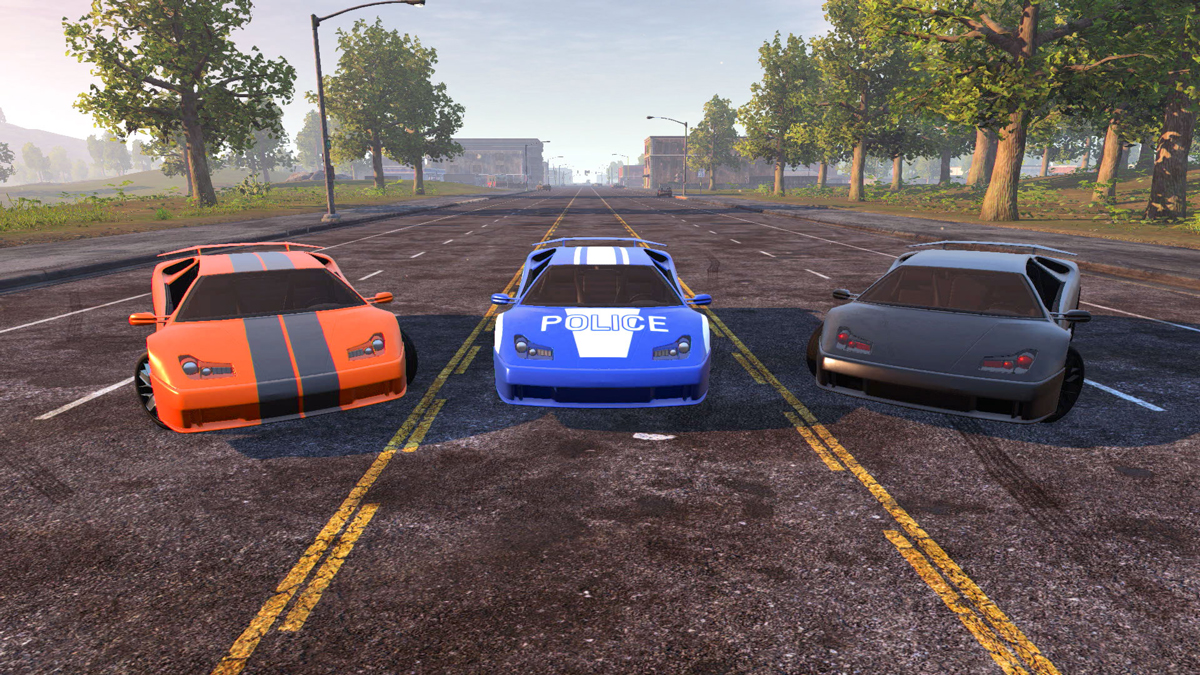 Sleek, sexy, and powerful, the Racer drips elegance and accelerates effortlessly, but don't lose sight of the road: what it gains in speed, it gives up in durability (and destructability!). The Racer makes its initial debut this week in Arcade Mode, before joining the permanent vehicle roster next Season.
NEW ARCADE MODE: RAINING RACERS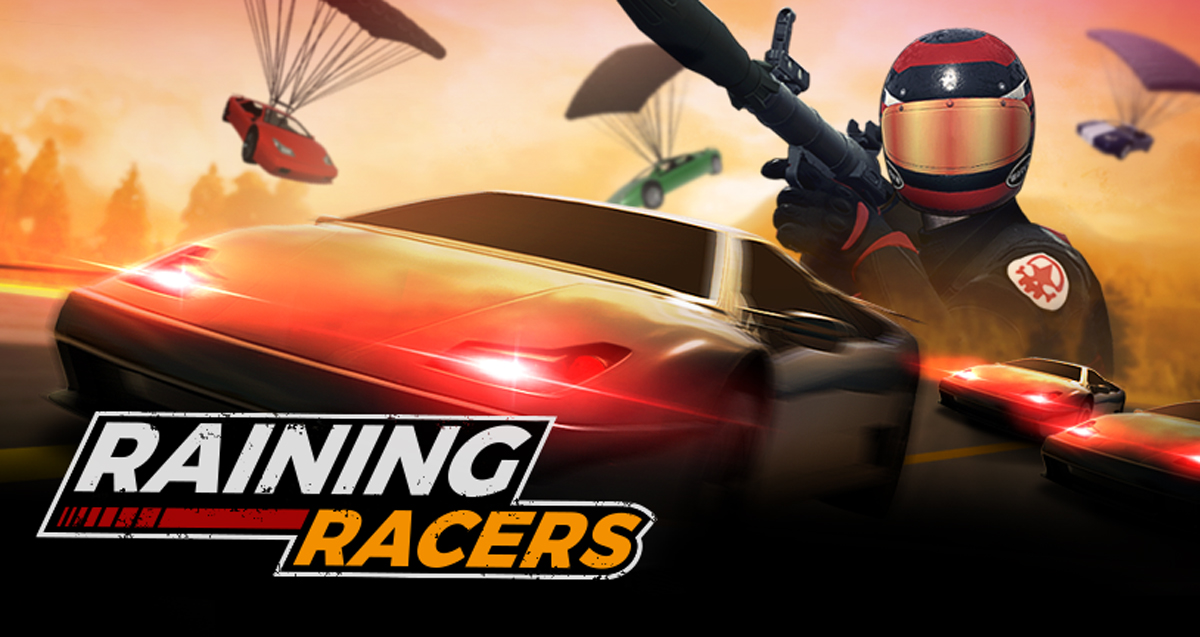 Take the Racer out for a test drive in the new Arcade Mode kicking off tomorrow, Thursday, July 11! 
Raining Racers is a solos mode that drops you into the match with two Racer Signal Grenades, each capable of calling in a Racer airdrop to your location. You'll need all the extra speed you can muster in this mode: the toxic gas has been tuned for extra deadliness, and the time between gas rings dramatically cut. Adding to the danger is a car-killing lootable arsenal of Deagles and Explosive Crossbows, with the RPG-7 and additional Racer Signal Grenades available in every airdrop. You'll need every last ounce of acceleration just to make it to the fourth gas ring, when Racers start raining from the sky! 
Win a match with ANY helmet equipped throughout the duration of the event to earn the legendary animated Fastest Racer Helmet!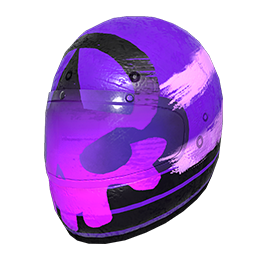 NEW RACER CRATE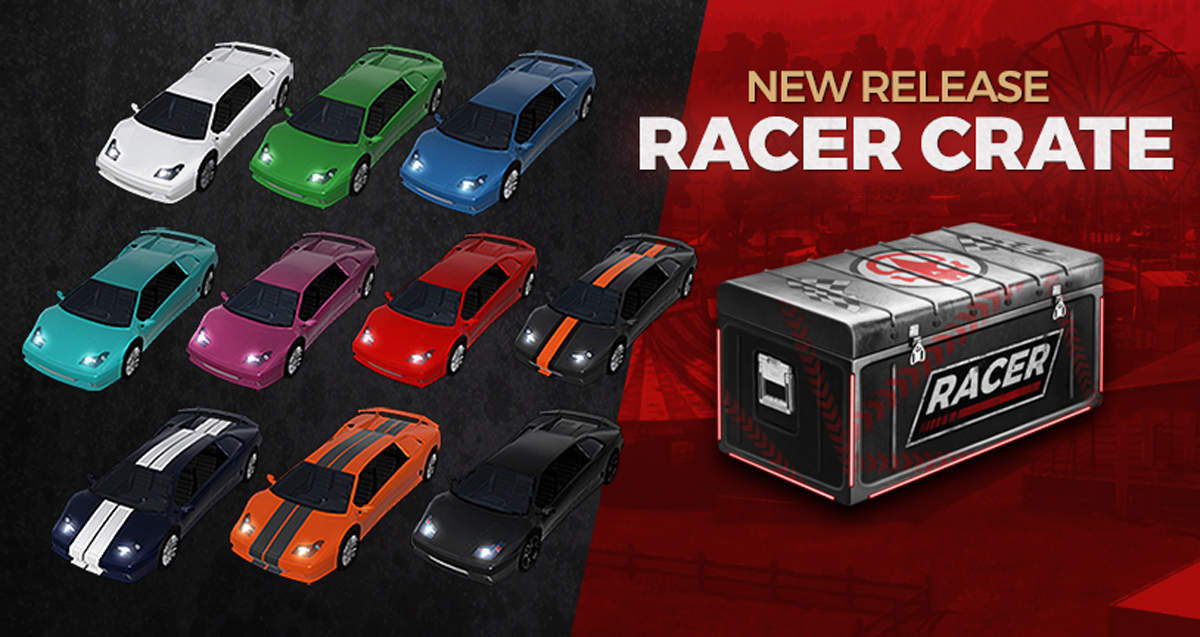 Trick out your new ride with up to 10 sweet styles in the new Racer Crate! This no-dupe crate also offers a rare chance to hit the jackpot and unlock all 10 skins at once, including the Legendary Midnight Racer, with every purchase!
Along with the Racer Crate, 3 new Racer outfit bundles and the legendary Police Racer skin will also be available for purchase in the Marketplace throughout the event. 
This week's update provides just a small taste of what's to come: new vehicles, new weapons, and the new Outland map headline a cornucopia of new content coming your way next Season!
Excited for your new ride? Let us know what you think on Twitter, Facebook, or the official forums!