Hauntfest is coming to Outland!
Earn FREE crates and rewards during our limited-time Halloween Arcade Mode Event!
H1Z1 (PS4) servers will be coming offline at the times below in each region for an estimated 2-hour maintenance to bring you the new Halloween seasonal event:

Spooky season is back, and that means the return of our favorite hair-raising Halloween event: Hauntfest! Starting on Thursday, October 17 and running through Friday, November 1, Hauntfest will run as a limited-time Arcade Event Mode with a special set of challenges and rewards. The new Halloween Outfit Set Crate will also debut in the Marketplace during the event, so you're guaranteed to look your enchanting best when the spirits descend upon Outland!
NEW ARCADE MODE: HAUNTFEST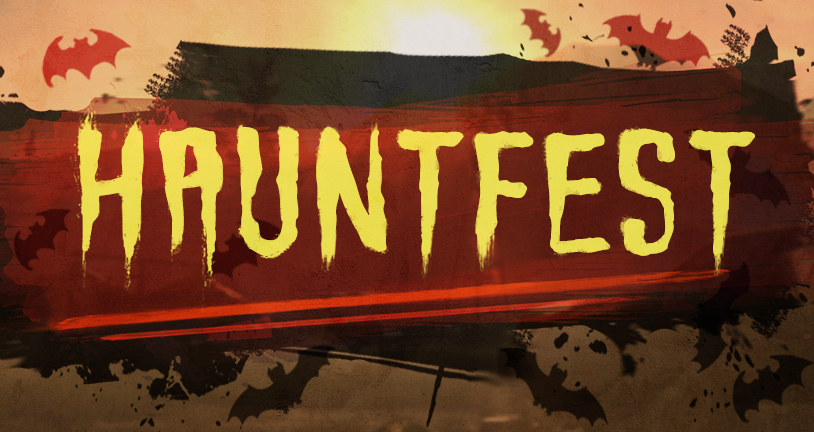 Ready for a sugar rush? For a limited time, a new ruleset is available in Arcade Mode: Hauntfest! Hauntfest is a Solo mode, and each match takes place during the evening. Look for piles of candy hiding in plain sight: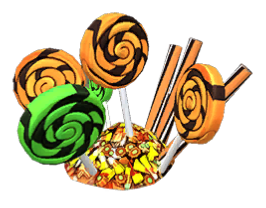 Monching these sugary sweets will greatly increase your running speed and give you a bit of health regeneration over time. Watch out though, as sugar rush can also cause tunnel vision! Plus, you'll also find Treat Crates during Hauntfest matches - you'll want to hunt down those airdrops to complete your event challenges and accumulate the best rewards!
TREAT CRATES
No tricks here, only treats! Each Treat Crate you find during a Hauntfest match will be sent to your Crate inventory, which you can then open to unlock one of four rewards:
10 Credits
100 Credits
Locked Crate (random)
Dead Man's Chest Crate

Ready your pillow case to stuff full of treats this Halloween season - there are plenty of ghoulish goodies to be had!
NEW HALLOWEEN OUTFIT CRATE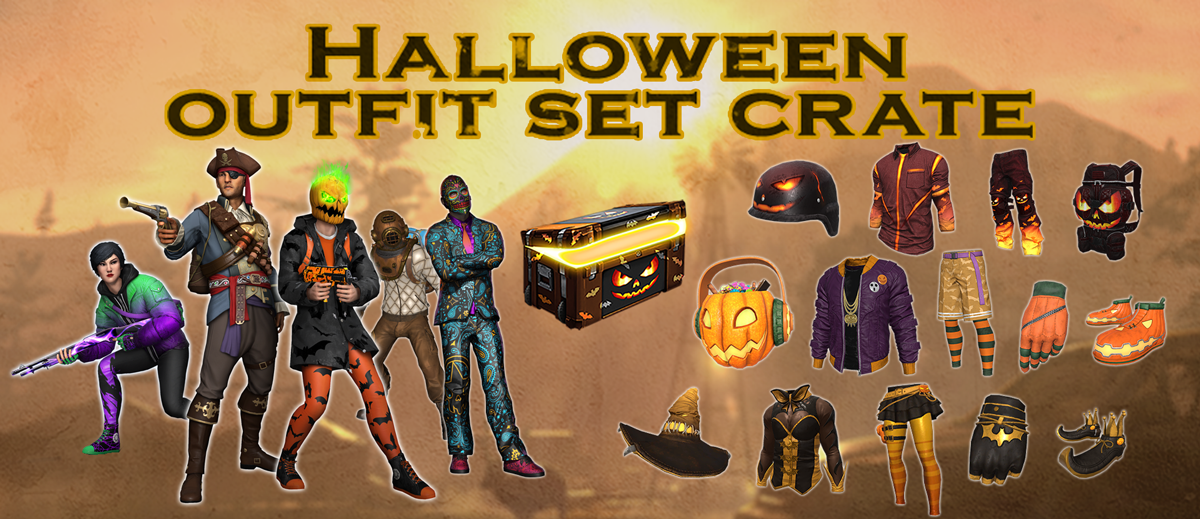 Can't settle on a costume? This all-new Outfit Crate offers 1 of 7 outfits perfect for any Halloween party, from old favorites like the Night Watch Set to the new Ultra Rare Burning Pumpkin Set: 
Day of the Dead Set
Night Watch Set
Dead Man's Chest Set
Nautilus Set
Aurora Set
Party Pumpkin Set (Ultra Rare - NEW)
Burning Pumpkin Set (Ultra Rare - NEW)

Each Halloween Outfit Crate purchase also offers a rare opportunity to strike Jackpot - unlocking all 7 Outfit Sets in the Crate PLUS the Legendary Golden Witch Set with a single purchase! 
Are you prepared to get scared? Let us know on Facebook, Twitter, or the official H1Z1 forums!