It's an H1Z1 Holiday Extravaganza!
Ring in the New Year with 2 New Arcade Modes and 12 days of special prizes!
It's tinsel season, and you know what that means: ugly sweaters, family parties, and 12 STRAIGHT DAYS of special Arcade Events and holiday prizes! 
Starting this Saturday, December 21, and running through New Years Day, H1Z1 is running back-to-back special events, with new prizes up for grabs every single day. Read on for the full holiday schedule! 
6 DAYS OF NUTCRACK ATTACK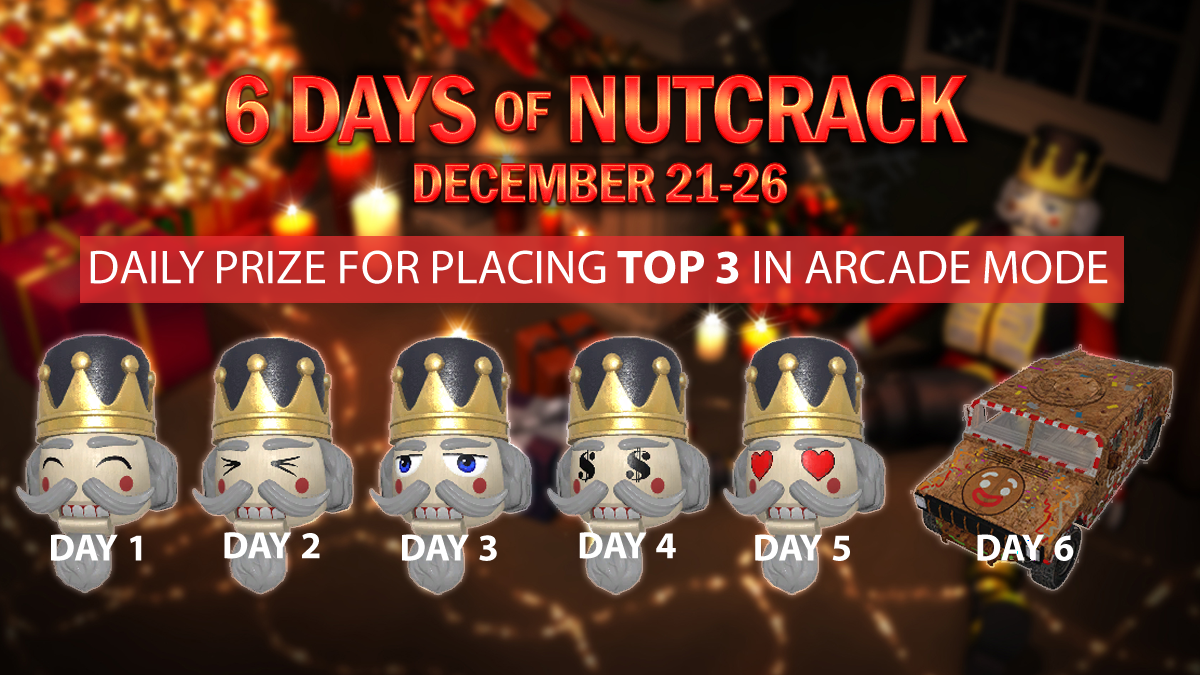 Marksmen at the ready! Strap in your rifle and drop into Nutcrack Attack, our new holiday Arcade Mode only available on the classic Z2 map. In this Solo mode, everyone starts off with a randomized Nutcracker helmet, a limited arsenal, and an opportunity to finish top-3 and take home a festive reward! Check out the daily prizes below:
December 21 - Jolly Nutcracker Helmet
December 22 - Jubilant Nutcracker Helmet
December 23 - Serious Nutcracker Helmet
December 24 - Greedy Nutcracker Helmet
December 25 - Loving Nutcracker Helmet
December 26 - Gingerbread ARV
Are you ready to take aim, candy cane?  Nutcrack Attack is available as an Arcade Mode Saturday, December 21 through Thursday, December 26. 
A NEW YEAR'S BASH TO DIE FOR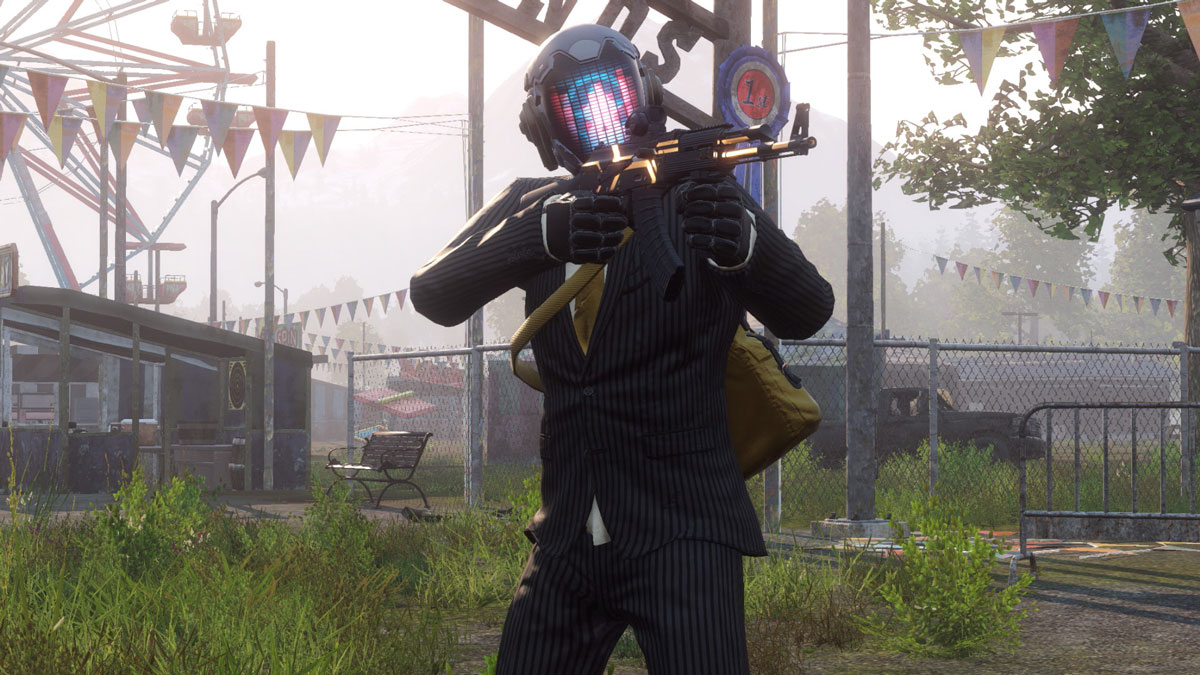 Don't stress if you let the ball drop on last year's resolution (or three), the festive season rolls on with the New Years 2020 Bash! This new Arcade Mode utilizes the Swagnum Opus ruleset (celebratory fireworks crossbows, Magnum airdrops), along with a swanky collection of holiday helmets to round out your party ensemble. Win a New Years Bash match during the event to acquire one of the rare daily rewards below:
December 27 – Tech Assassin Helmet
December 28 – Stealth Cat Helmet
December 29 –  Patriotic Helmet
December 30 –  Equalizer Helmet
December 31 – Rainbow Unicorn Mask
January 1 – Nightmare Mask

Feeling festive this holiday season? Let us know how you're planning to celebrate on the Forums, Facebook and Twitter!