PS4 Game Update: November 21, 2019
A New Ride, Vehicle Audio Fix, and Time for a Turkey Hunt!
H1Z1 (PS4) servers will be coming offline at the below times for each region for an estimated 2-hour maintenance to bring you the new game update:
THE RAZORBACK IS READY TO ROLL OUT!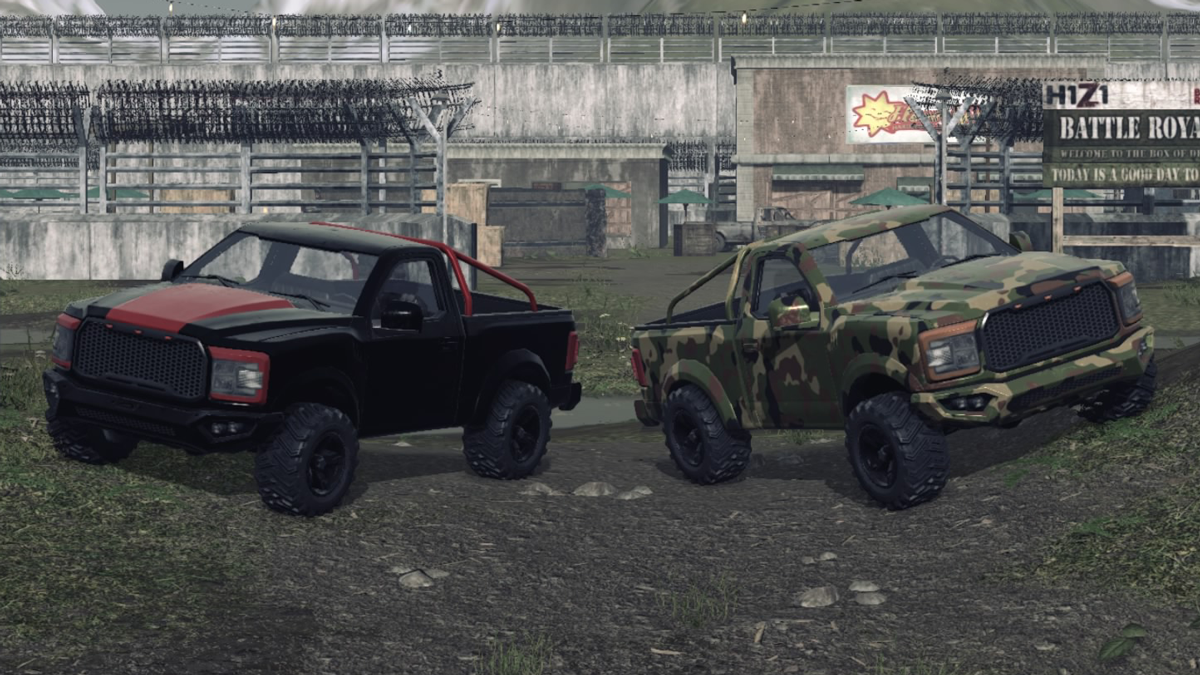 Rev your engines, a beastly addition to H1Z1's motorpool is coming to Outland! The Razorback offers the best in high-end pickup availability, featuring improved acceleration, sharp turning, and extra stability. Starting today, this mean ride will be available on the Outland map in all core game modes (solos, duos, and fives). 
THANKSGIVING ARCADE MODE: TURKEY HUNT
It's gobble gobble season, and that means the return of a Thanksgiving classic! Turkey Hunt will be available as a solos Arcade Mode starting tomorrow, Thursday, November 21, through Monday, December 2. This mode takes place on the classic H1Z1 map (Z2), includes all weapons available in solos, and serves up a tasty twist: every player starts out  in their own personal Overstuffed Turkey Ghillie! 
Win 1 match of Turkey Hunt while it's available in Arcade Mode and you'll automatically unlock the Overstuffed Turkey Ghillie to wear in any game mode!
NEW RAZORBACK CRATE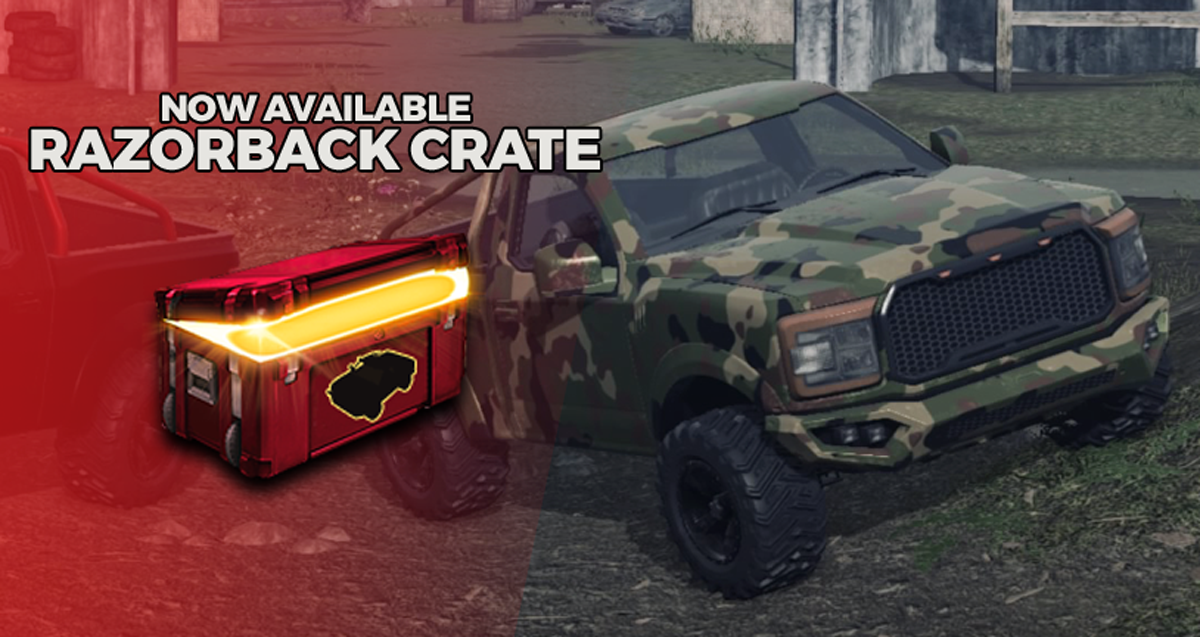 Soup up your new ride with up to 8 sweet styles in the new Razorback Crate! Each Crate purchase offers a 1 in 20 chance to hit Jackpot, which will unlock ALL 8 crate skins PLUS the bonus Jet Black Razorback!
A word on dupes: if you don't hit Jackpot, you will receive 1 of 8 Razorback skins until all 8 are rewarded (no dupes). You can only receive a duplicate skin after your 8th purchase (which still offers the same 1 in 20 chance to hit jackpot and receive the bonus item).
Read on for full patch notes.
GAME UPDATES
Added New Vehicle - Razorback
Added New Crate - Razorback Crate
Enabled Arcade Event Mode - Turkey Hunt
Added New Marketplace Items
BUG FIXES
Fixed the issue that caused audio corruption while in proximity to a vehicle
Fixed numerous clipping issues with character cosmetics
Fixed main menu UI to correctly reflect Season Rewards has 50 levels
Bacon Ghillies now auto-skin correctly in-game