PS4 Patch: September 12 (Version 1.39)
Featuring a new Swagnum Opus Challenge & improved jump mechanics.
PS4 servers will be coming offline at the below times for each region for an estimated 2 hour maintenance to bring you a new Swagnum Opus Challenge, jumping updates, and more.
Swagnum Opus Challenge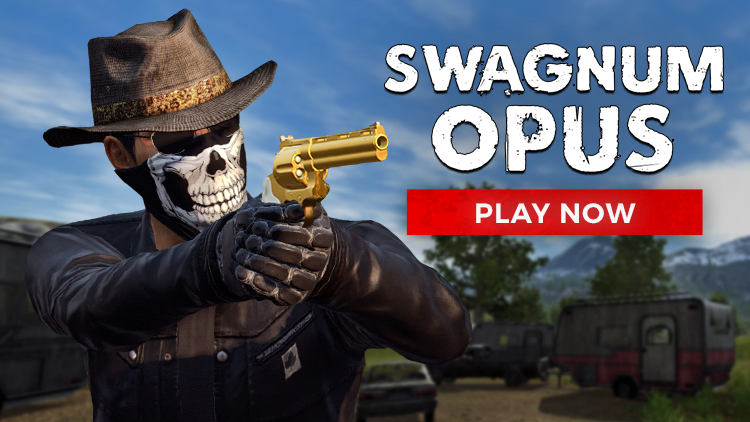 For the second and final weekend of Swagnum Opus in Arcade Mode, there's a new Challenge on deck - get 2 kills with the Swagnum to earn 10 Battle Pass Medals! With a full Battle Pass tier waiting for you when you complete your Challenge, check out everything you need to know about Swagnum Opus here.
To play Swagnum Opus, select the "Arcade" option from the Play menu. Swagnum Opus will be available at the below times in each region:
NA Swagnum Opus:

10AM PDT on Friday, September 14 through 10AM PDT on Monday, September 17

EU Swagnum Opus:

7PM CEST on Friday, September 14 through 7PM CEST on Monday, September 17
Updates
Jumping is now more responsive.
New items have been added to the Marketplace rotation.
You can now unlock individual tiers of the Battle Pass through a direct purchase from the Battle Pass menu.
Bug Fixes
Weapon UI now displays the weapon name instead of the skin name, as intended.
Emote audio volume now properly takes into account the distance to the player performing the emote.