Revive Fives Returns This Weekend!
Plus, earn rewards or pick up the NEW Labyrinth Guardian AK-47!
This weekend's Arcade mode features a recent community favorite making a comeback - Revive Fives! Read on for all the details, rewards, and more.
Arcade Mode: Revive Fives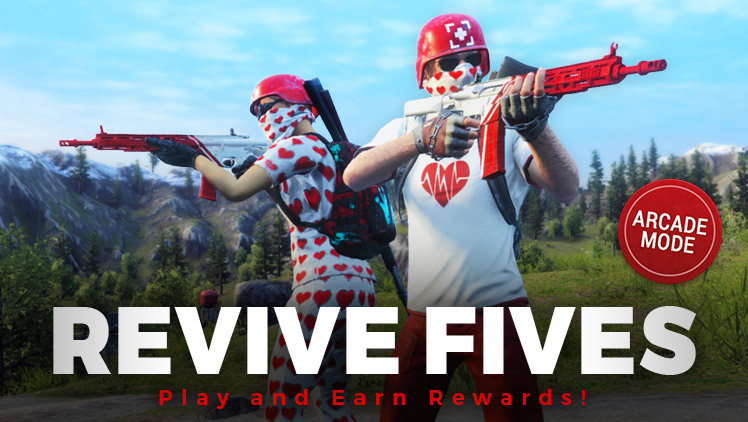 Revive Fives is BACK in Arcade mode for the weekend, with the same rules as last time around - it's a regular Fives match, but you have the ability to pick your teammates back up once they're incapacitated. In true H1Z1 style though, a headshot is still a kill (so two-tap to your hearts content!).
Weekend Challenges and Rewards
Starting at 10AM PT on Friday, June 15, play 5 matches in Arcade mode to complete your Weekend Challenge and earn a Victory Crate!
Grab 4 friends and take it to the next level - any player who wins 1 Revive Fives Arcade mode match between 10AM PT on Friday, June 15 and 10AM PT on Monday, June 18 will earn themselves 1 Silver Victory Crate. You can earn a maximum of 1 Silver Victory Crate, and matches must start with more than 30 players in order for them to count. Those who complete this additional challenge will be granted their Silver Victory Crate by the end of next week.
NEW Labyrinth Guardian AK-47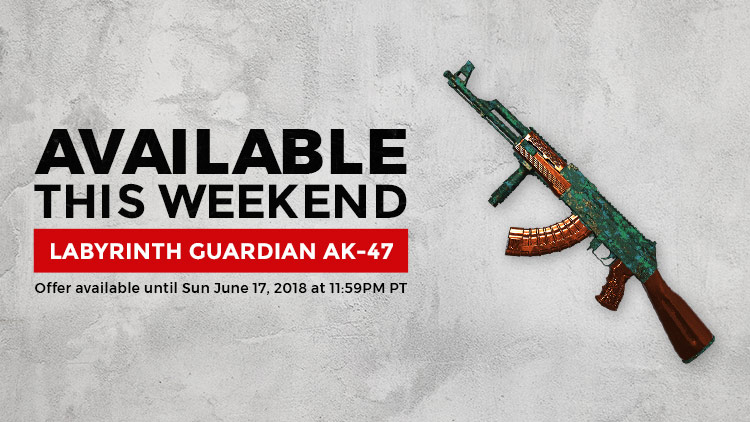 Don't let anything get past you with the NEW Labyrinth Guardian AK-47, now available from the Message of the Day! Act fast though - this bronze beauty is only available until Sunday, June 17 at 11:59PM PDT.