3D Artist Ryan Zimmerman
Senior Artist Ryan Zimmerman gives you an inside look at what makes him tick.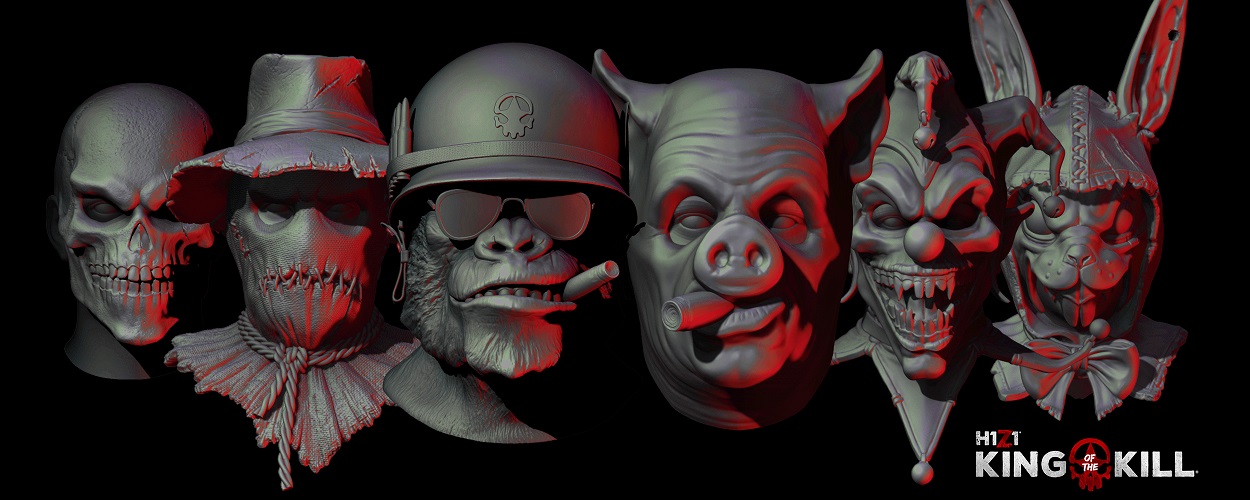 Ryan Zimmerman, Sr. Artist
How many hours does a mask like this take to create?
It really depends on the complexity of the mask, and whether or not I'm coming up with the concept. These particular masks were developed late night, and the results of coming off of serious H1Z1 binges, which gets my creative juices flowing from the player's perspective. Most of these masks took about a week to model and a few days to texture.
What do you do outside of work hours to keep your skills sharp?
I tend to have a few side projects in the works at all times and that helps, but overall I would say that you need to keep learning. Watching videos tutorials and demos of emergent tools is a good way to see what you may be missing from your workflow. The industry and tools are rapidly changing so continued growth and openness to change is a must.
Where do you get your inspirations from?
Pure, unadulterated gameplay. When playing H1Z1, I think about the kind of character I'd want to be and I ask the people I play with regularly what they'd like to see in the game. So, I create masks to help give life to a certain persona. Once I come up with an idea, I seek reference images and develop a concept that leverages what I like best, and then I start modeling.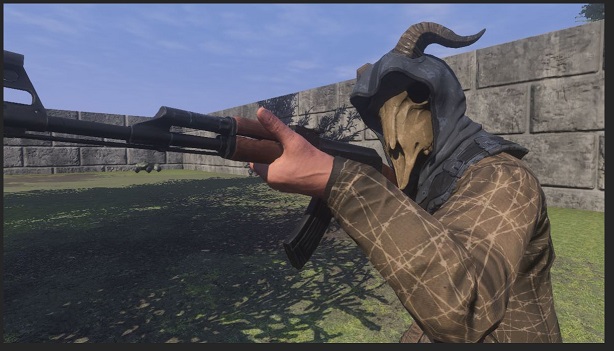 What are your favorite H1Z1 items you've created so far?
The Scarecrow and Ape Masks are my personal favorites. The Scarecrow portrays a more sinister character, and the Ape Mask represents cool and confidence. The Patriotic AR is by far my favorite gun. It's kinda flashy and I'm not gonna lie, I feel powerful wielding the Patriotic AR. I also love the Anarchy Pants. These are all my go-to items. I'm always wearing one of these while playing H1Z1.
What tools do you use to create these 3D models?
All of my modeling is done in Maya and ZBrush, and texturing is done in Photoshop or Quixel.
When did you first start getting interested in creating these types of models?
H1Z1 provides the perfect landscape for character customization, and as a player, I know I like to stand out and personify myself in game. Masks are the easiest way to do this. Because of the camera placement, your head is in constant view. The characters are like paper dolls, and giving players the ability to make them uniquely their own lends to their experience and ability to brand themselves in the game.
What other games impress you with their 3D models?
Games like The Last of Us are incredible and beautifully done, but coming from the era of Pong to today's contemporary games, it's all pretty mind blowing. But to be honest, as a player, what draws me to a game is good gameplay. Aesthetics are important, but what makes a game fun and addictive is a solid foundation in design.
Can you recommend any books or programs if someone wants to get started?
To model, learning Maya and ZBrush are essential. The programs are not cheap, but there are so many great tutorials and online courses to help people become proficient. YouTube can be a great resource!
How long have you been with Daybreak?
I've been at Daybreak (formerly Sony Online Entertainment) most of my 17 years in the industry.
What other games have you worked on in the past?
PlanetSide 2, DC Universe Online, Free Realms, EverQuest 2, Vanguard and EverQuest.
You're known for your masks; do you have any other types of items you love to create?
Of all the things I made in H1Z1, I would have to say that the masks and rifle skins were my favorite because as a player, the guns make you feel powerful while the masks give you an identity.