Season 4 Rank Rewards
Finish Season 4 strong and earn extra rewards before the new Outland map drops this Thursday!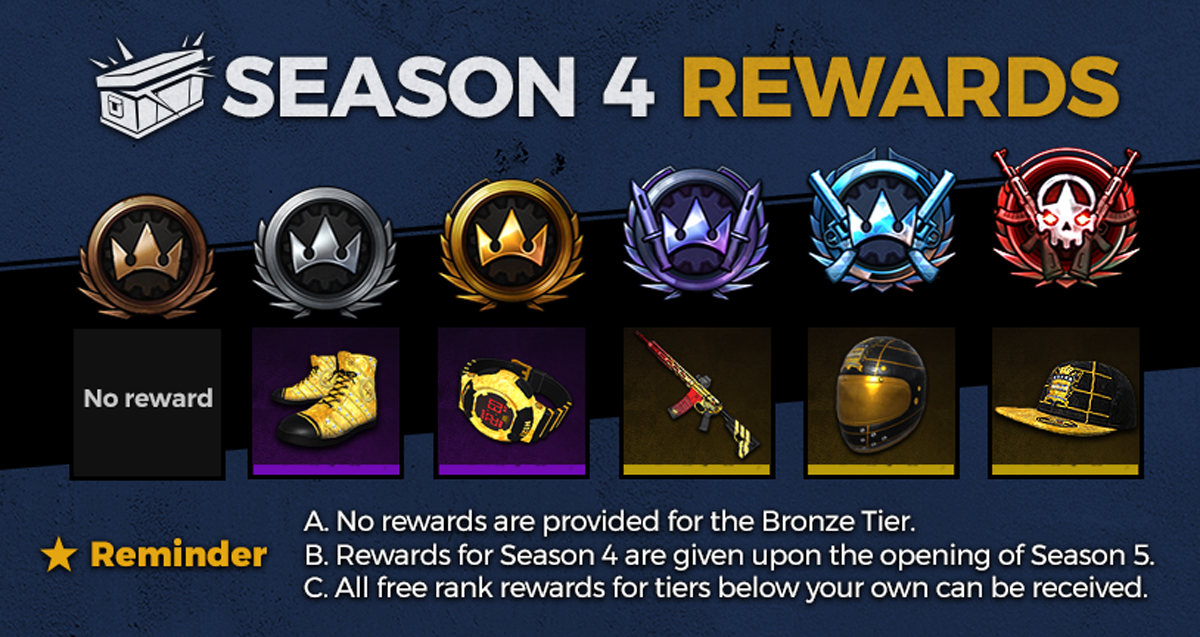 Season 5 and the new Outland Map are right around the corner, but Season 4 still has one last gift to give: free Rank Rewards! As with last season, players who rank up to a certain tier on the Career Leaderboards by the end of Season 4 (when servers patch on Thursday, August 1!) will earn the their current tier reward and ALL the rewards from the tiers they passed to get there: 
Silver: Smartish Conveys 
Gold: Neo Watch 
Platinum: Victorious AR-15 
Diamond: Prestige Helmet 
Master: Emperor Hat
How high did you climb the Leaderboards during Season 4? Sound off on Facebook, Twitter, of our official forums!