Season 6 Launches on Thursday, November 14!
Gear up for a new season of H1Z1 madness and mayhem!
We're excited to announce that Season 6 of H1Z1 on PS4 will kick off next Thursday, November 14!
While last season debuted the new Outland map, Season 6 will introduce the next chapter in H1Z1, with new content, challenges, rewards, and more. We'll have more to share next week, but there will be no off-season after Season 5 wraps - get ready to loot up and frag out once servers come up next Thursday!
Speaking of new rewards...
SEASON 5 RANK REWARDS
'Tis the season of giving, and we're excited to properly celebrate our Season 6 launch with some sweet Rank Rewards! As with previous seasons, players who rank up to a certain tier on the Career Leaderboards by the end of Season 5 (when servers come down on Thursday, November 14) will earn their current tier reward and ALL rewards from the tiers they passed along the way:
Silver: Mask of the Monkey King
Gold: Guerrilla Warfare Helmet
Platinum: Undertaker Apocalypse Mask
Diamond: Fastest Racer Helmet
Master: Apocalypse Demon Mask

We picked some of our favorite H1Z1 helmets to commemorate Outland's debut season, so grab those last few dubs before Season 5 ends on Thursday, November 14 if you don't want to miss out on these classics!
Can YOU smell the savory scent of a new season of H1Z1? Or is that just the new Bacon Ghillies?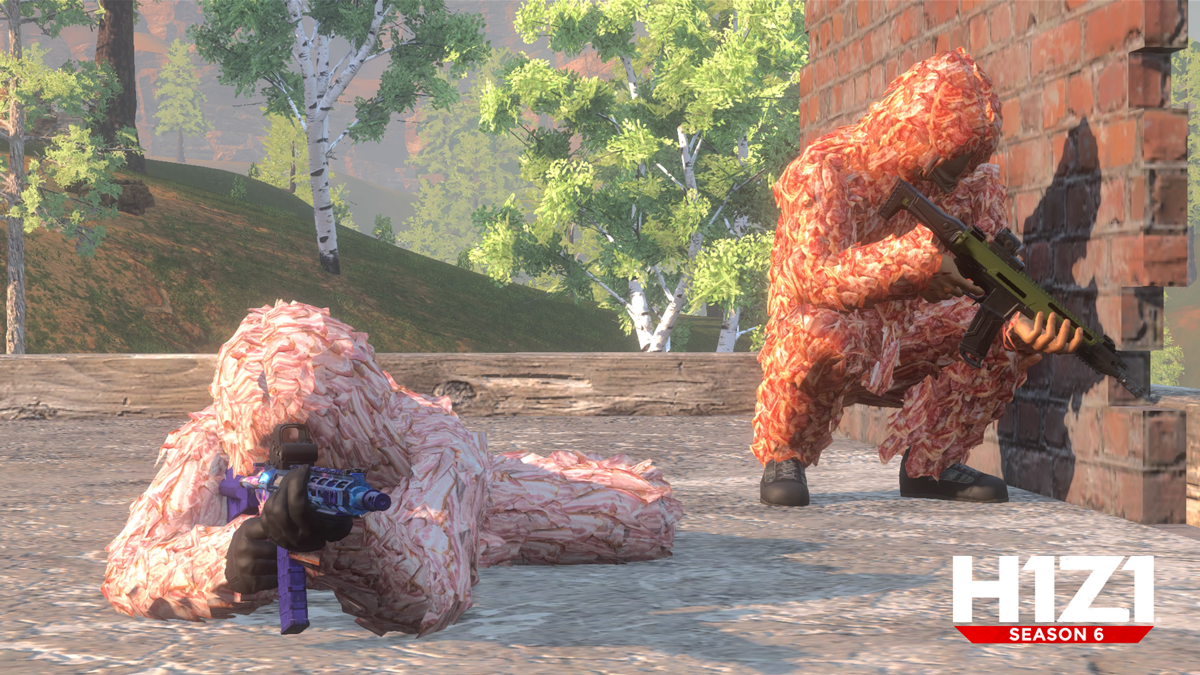 Let us know on Twitter, Facebook, or the official forums!