Time for a Turkey Hunt!
Gobble up this new Arcade Mode that features a limited-time reward.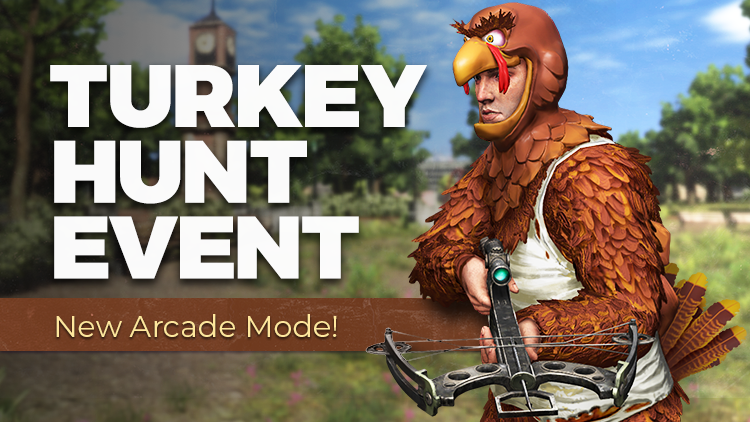 If you like to gobble up wins, there's a new event waiting just for you! Starting this Friday, November 16 and running for the next two weekends, a NEW event will be available in Arcade Mode: Turkey Hunt. This mode plays out like a typical Solos match, with one notable exception - everyone starts off in their own personal Overstuffed Turkey Ghillie Suit!
Showing you're the deadliest hunter gets you a special prize. Win 1 match of Turkey Hunt while it's available in Arcade Mode and you'll automatically unlock the Overstuffed Turkey Ghillie Suit to wear in any game mode!
As mentioned, Turkey Hunt is a limited-time event, so keep an eye out for when Arcade Mode will be unlocked:
Turkey Hunt Weekend 1
3PM PST on Friday, November 16 - 3AM PST on Monday, November 19 (convert to your local time)
Turkey Hunt Weekend 2
3PM PST on Wednesday, November 21 - 3AM PST on Monday, November 26 (convert to your local time)