Double XP Weekend!
Level up faster until 10AM PT on Monday, March 19!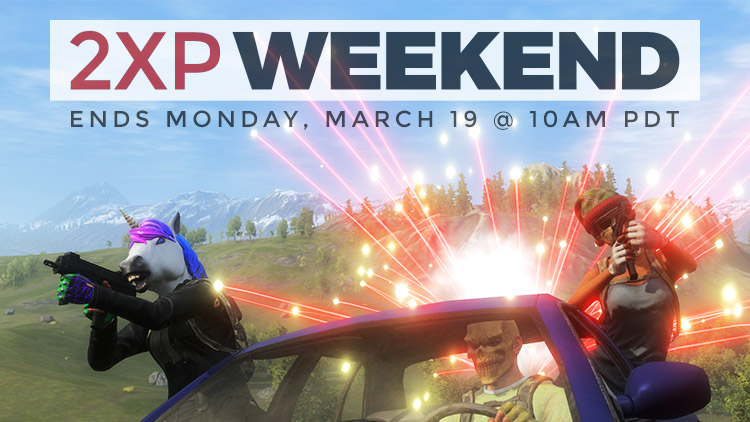 We've turned on Double XP just for this weekend, from now until Monday, March 19 @ 10AM PT! Double the XP means faster leveling, which means MORE REWARDS - remember, with each level you gain you earn two Victory Crates.
What did you get out of your Victory Crates this weekend? Share with us on Facebook or Twitter!