Game Update: February 16
In preparation for the Royalty Showdown.
This game update brings a handful of bug fixes as well as data required for the upcoming Royalty Showdown.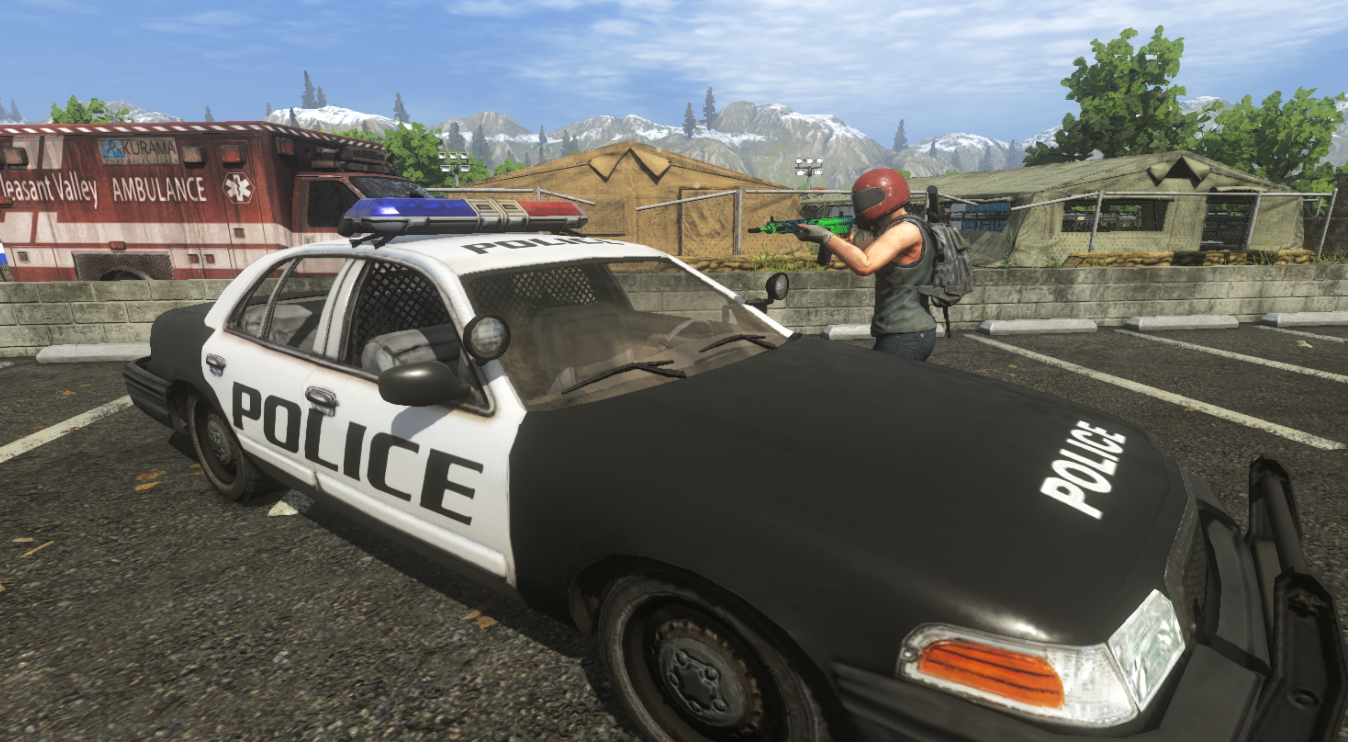 Update Notes:
Players can no longer shoot over the police car light bar and most of the roof as well as over objects of questionable heights like certain hay bales, semi-truck cabs, dumpsters, half walls, etc.
Improved the anti-cheat detection for players who are teaming.
Fixed an issue that could cause other players who are aiming down sights to appear to be running in place.
Added some debug information to the death and victory screens to help us track down server desync issues.  If you experience such issues and are recording, please be sure to capture that screen and send it in!
Added the new items that will be distributed for the upcoming Showdown.
Numerous fixes and optimizations for Hosted Games and Spectate mode (which will be used for Royalty Showdown).