The H1Z1 Invitational: Your Guide to EVERYTHING
TwitchCon is underway and the H1Z1 Invitational is upon us! Here's everything you need to know.
We've come to the end of the Road…we're at TwitchCon! And that means it's time for our first ever H1Z1 Invitational tournament featuring PLAYERUNKNOWN'S Battle Royale. Streamers and community members are hyped, ready to fight to the death to prove they are the ultimate #BRBadass and potentially walk away with THOUSANDS of dollars in cash and prizes.
Here's a quick list of everything you need to know (and links to help you find extra details, if you're interested)!
HOW DO I WATCH THE INVITATIONAL?
If you're at TwitchCon, the H1Z1 Invitational will be taking place on the Kappa Stage in the Gaming Lab at 10:30AM PDT on Saturday, September 26th. Click here to view the full TwitchCon schedule.
If you're NOT at TwitchCon, don't worry! You won't miss any of the action. We'll be streaming the event LIVE on http://www.twitch.tv/h1z1. We're also excited to welcome Leigh Smith (@FollowDeman), Alex Mendex (@GoldenboyFTW), and Jimmy Whisenhunt (@jimmywhis) as the on-air talent who will be providing commentary throughout the event!
Not sure what time to tune in? Click here to see what time the battle begins in your local time zone.
Not at TwitchCon, can't tune in on Twitch, but still want up-to-date information as the event is happening? Gamepedia is here for you! Visit their special H1Z1 Invitational page here, where there will be text updates and a live "elimination" screen so you can see if your favorites are still fighting strong.
WHO IS COMPETING?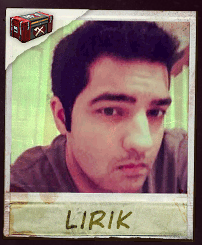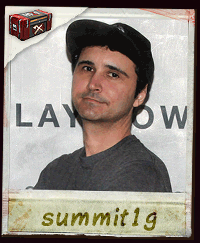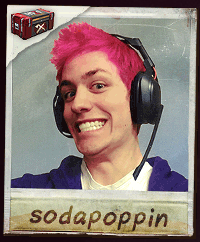 We've got a huge crew of some of your favorite Twitch personalities ready to go for tomorrow's big event. Fan favorites like Lirik, summit1g, sodapoppin, LegendaryLea, and more will be battling it out to prove their #BRBadass-ness. You can check out the full list on www.h1z1.com/invitational
PLUS, we have four lucky community members who won their spots during the H1Z1 Invitational Contest: Schmoogoogle, Chef Gobe, SoliDfps, and omniskillz are also headed to the event to fight alongside the invited streamers.
At TwitchCon today and want one more shot at getting your OWN seat in the H1Z1 Invitational? Read this for details on the Qualification Rounds happening LIVE today (Friday, September 25)!
WHAT DO THEY WIN?
There is over $170,000 on the line as well as AWESOME prize packages from our generous sponsors, Razer and Alienware.
Razer is also providing all the high-tech, top-notch peripherals for the tournament computers. You can read about the prize packs and the peripherals in this article.
As for the cash, the progressive prize pool – which includes 25% of the H1Z1 Invitational Crate Key sales – will be divided up between the top ten winners in each game (the H1Z1 Invitational is two separate Battle Royale matches). To see how much each place takes away, read this article or visit www.h1z1.com/invitational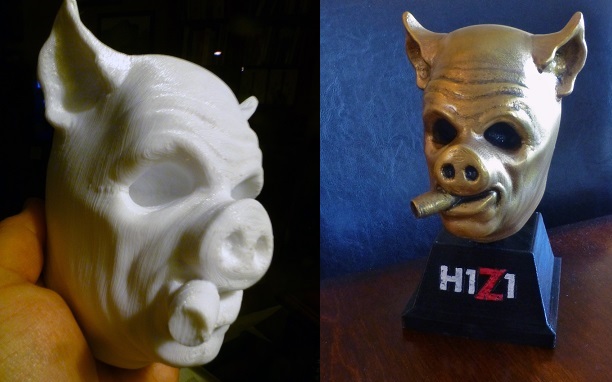 But that's STILL not all! Members of the H1Z1 Dev team wanted to contribute to the prizing as well. Check out this Dev Blog by Senior Artist Jeff Jonas about the "Trophy to (Not) Die For" (since it only goes to the first place winners, and you have to NOT die if you want to win it!) as well as the plaques by Technical Architect Greg Spence that will be given to 1st-10th place in each round.
THIS IS BATTLE ROYALE LIKE YOU'VE NEVER SEEN IT BEFORE.
Don't miss out on all the action. Follow @H1Z1game on Twitter for additional news and updates!