Season 3 Spotlight: FFA Deathmatch
Live Gameplay of the epic new 50-player free-for-all mode coming to H1Z1 on PS4 in Season 3!
Season 3 of H1Z1 on PS4 drops next Thursday, February 21 with our FREE Beyond Royale expansion: the biggest game update for PS4 yet! From the new 100 tier Battle Pass to the debut of Ranked Leaderboards, there's a ton of new content to dig into, but nothing has us more excited than the launch of an all-new game mode: FFA Deathmatch.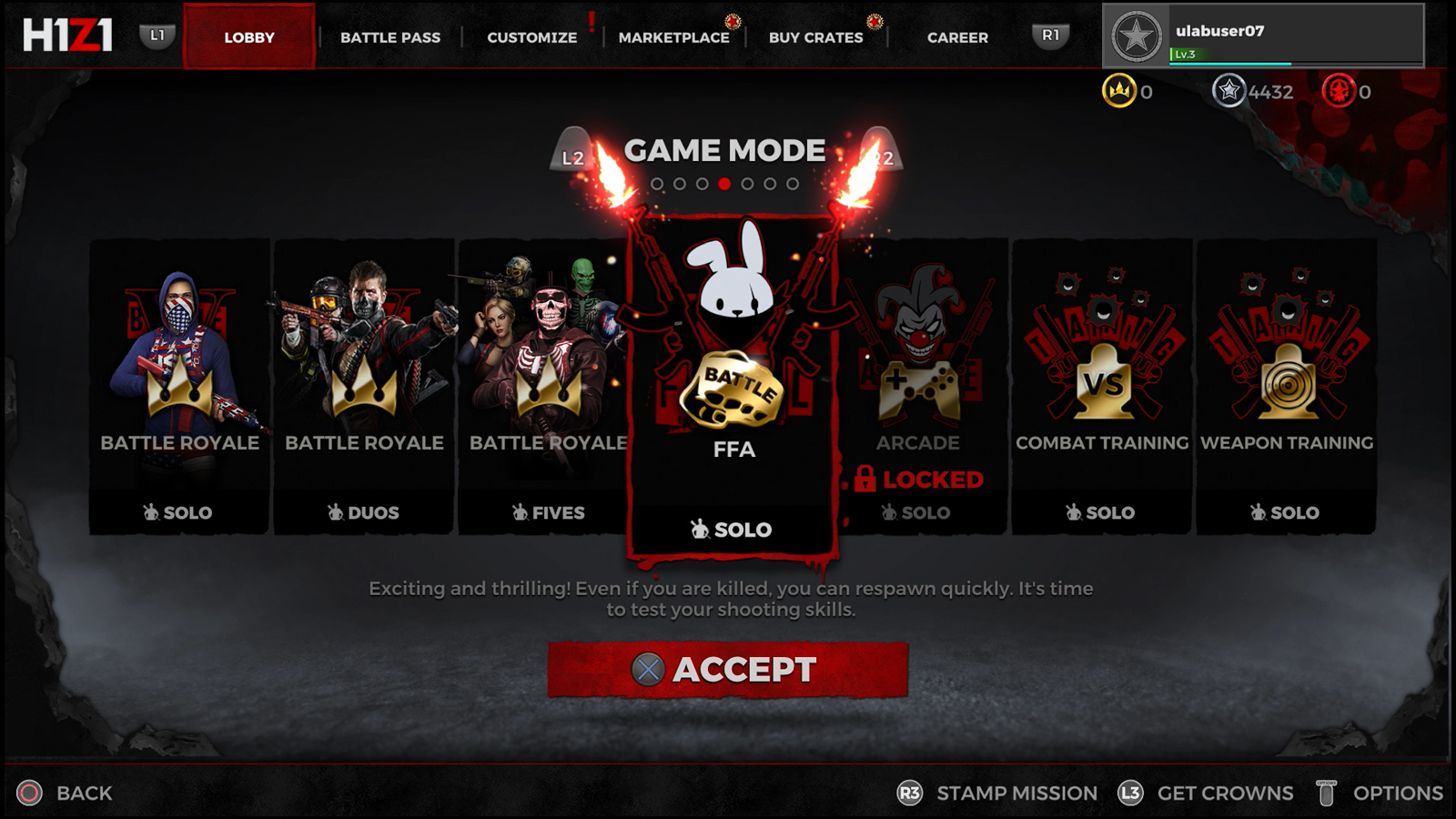 Designed from the ground up for PS4, FFA weds the insane pace and high-octane combat of H1Z1's core battle royale game modes with the instant gratification of traditional Deathmatch. Every match features up to 50 players dropping into one of three minimaps, each offering distinct terrain variety. Players parachute in fully equipped with a basic helmet/armor combo and 3 initial weapons: a close-range (shotty or SMG), mid-range (rifle), and long-range (sniper). 
With instant respawn and an unlimited number of lives, your arsenal will recycyle each life through nearly every weapon in the game (the LMG and Rocket Launcher can only be grabbed by hitting an air drop). Don't like the kit you spawned in with? No worries: 49 other fully kitted players offer plenty of potential loot to choose from!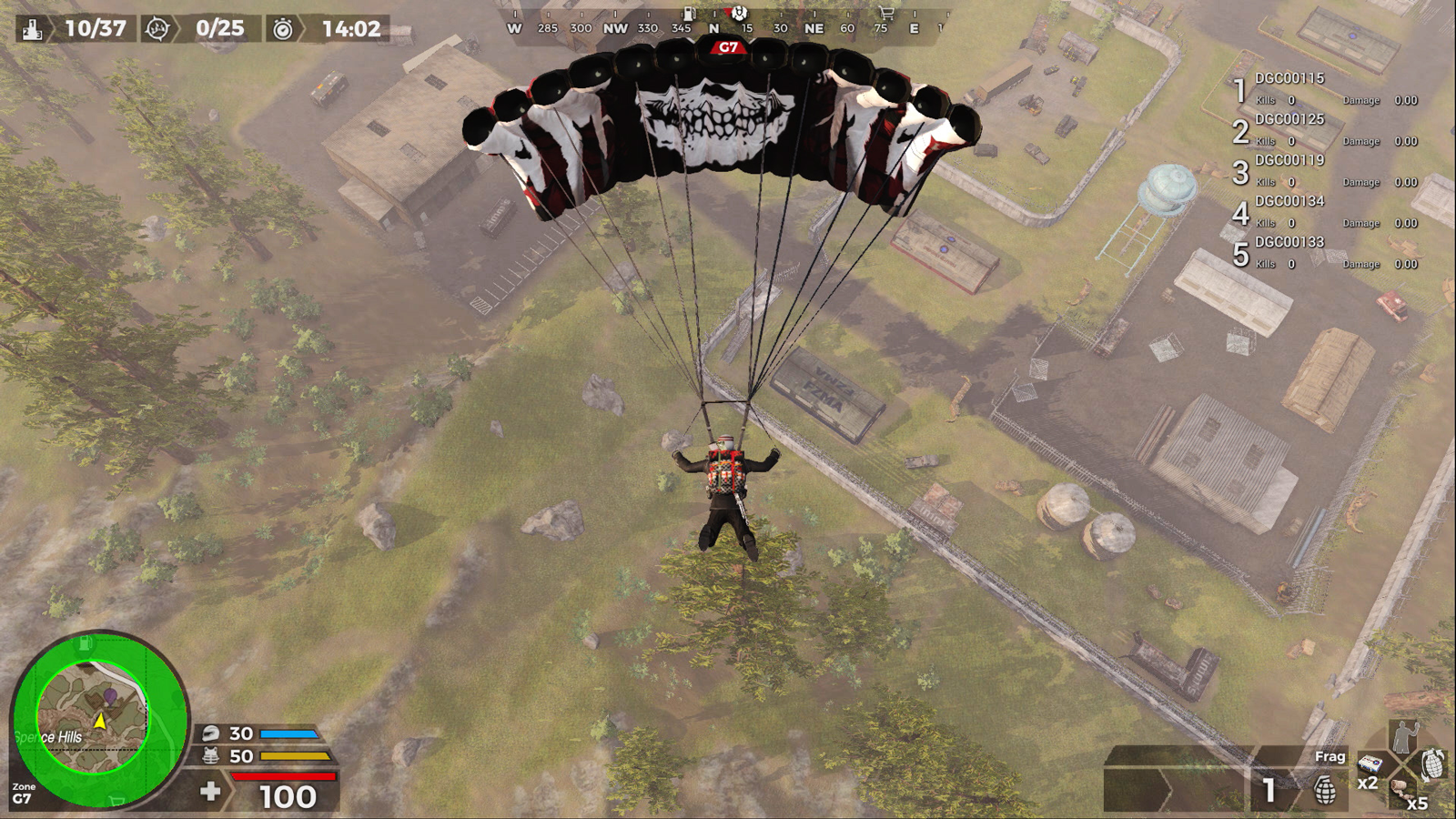 Matches are timed (15 minutes) but don't look for a bush to hide in: the first to 25 kills captures all the glory!
FFA also offers unique Battle Pass challenges along with XP and additional potential rewards, so stay aggressive and keep your eyes locked down sight.
And as we mentioned in our Season 3 preview, 50-player FFA is only the beginning: Team modes and matches of 100+ players are on the horizon! 
Ready for a peak at live FFA gameplay? Let us know what you think of the new mode on Facebook, Twitter, or our official forums!