Play Weapon Roulette this Weekend with NEW Weapons!
Plus, earn rewards for playing or pick up the new Patriotic items for sale!
If you're celebrating a long weekend, you're going to want to jump right into the Arena - we've got a brand new Arcade mode and rewards waiting for you!
Arcade Mode: Weapon Roulette with NEW Weapons
Weapon Roulette is back for the weekend in Arcade mode, with 3 weapons added to the rotation - the RPG, the LMG, and the brand new Ranch Rifle! For those who have never played Weapon Roulette before, you can check out the rules right here. Plus, there are a few Arcade mode challenges waiting for you this weekend - more on that below!
Weekend Challenges and Rewards
Starting at 10AM PT on Friday, May 25, get 3 Top 50 finishes in Arcade mode to complete your Weekend Challenge and earn a Victory Crate! 
Weekend Challenge too easy? Step it up a notch - any player who wins 1 Weapon Roulette Arcade mode match between 10AM PT on Friday, May 25 and 10AM PT on Tuesday, May 29 will earn themselves a Silver Victory Crate. Those who manage to make it to the top will receive their Silver Victory Crate as a grant by the end of next week.
NEW Patriotic Items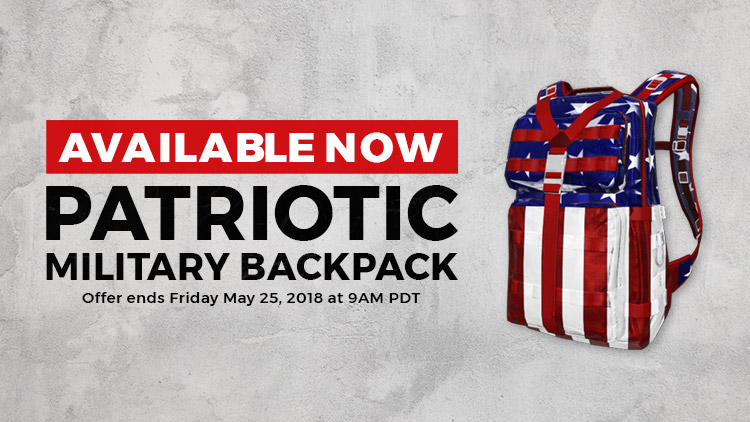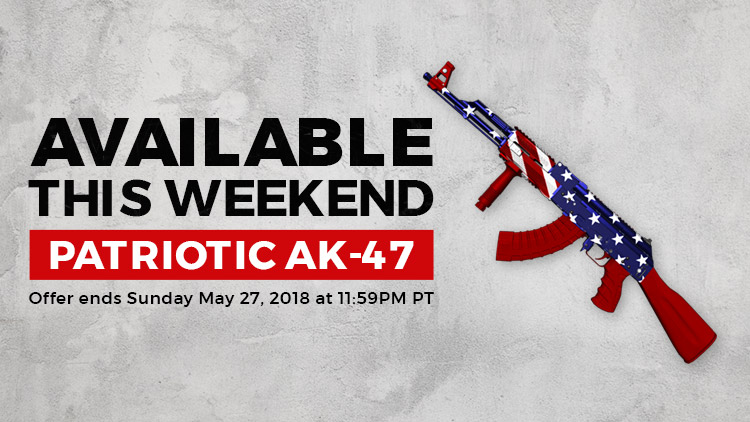 Two brand new Patriotic items are hitting the Message of the Day this weekend! First up is the new Patriotic Military Backpack, which will be available in the Message of the Day from now until Friday, May 25 at 9AM PT. After that offer ends, the Patriotic AK-47 will only be available until Sunday, May 27 at 11:59PM PT, so make sure to grab it before it's gone!